Former CHP officer charged with stealing photos from arrestee phones
A former CHP officer has been charged with two felony counts after admitting he stole photos off arrestee phones to share with other officers.
Published Tue, Nov 4 2014 10:30 AM CST
|
Updated Tue, Nov 3 2020 12:13 PM CST
Former California Highway Patrol officer Sean Harrington, based out of the Dublin, California office, surrendered to authorities on Monday. Harrington faces two counts of felony theft of computer data for stealing private photos from smartphones of people in police custody, and he recently resigned from the CHP. Harrington admitted to taking photos from around a "half dozen" female arrestees, with photos and commentary shared among several other officers.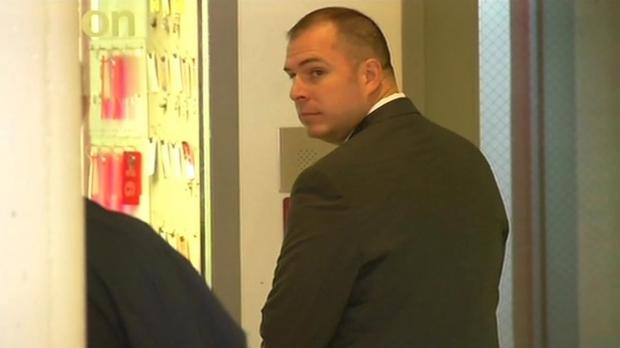 Apparently, Harrington and several other officers thought it was a "game" to share photos of women, sending the photos to one another. In the most recent incident, a 23-year-old woman was arrested for suspected DUI and provided the officer her phone password so he could retrieve a phone number for her. While using her phone, Harrington sent photos to an officer, which the arrested female discovered when using her iPad after she was released from jail.
Here is what Michael Rains, Harrington's attorney, said to the local media: "You talk about paying the price for something you once called a game. You can't pay too much of a price for that, and frankly, it's not over. The women who were victimized by this deserve to be angry and upset because it's not a game, it's a serious matter."
Related Tags