15 minutes highlighting the making of Elite: Dangerous space game
As more soldiers survive initial combat skirmishes, research relating to brain injuries is continuing to evolve at a rapid pace for November 4, 2014.
Published Tue, Nov 4 2014 9:30 AM CST
|
Updated Tue, Nov 3 2020 12:13 PM CST
Frontier Developments has published a short video that promotes the upcoming Elite: Dangerous space sim, which has been a tremendous design challenge. The game has started its third Beta stage, giving testers additional locations in the Milky Way to explore - and new space ships and mining capabilities.
Deesigner Dan Davies mentioned how difficult it was to create space combat: "It isn't the sort of thing where by having a bigger ship you're immediately going to win. It's all in the details, the turn rates, how heavy should feel, how light."
Designers took inspiration from previous Elite video games, including using familiar shapes of ships, but added physical design changes to modernize - and differentiate ships - for gamers in 2014. The game also includes 400 billion solar systems which gamers can access more easily by using hyperspace, and playing in multiplayer should provide a unique experience.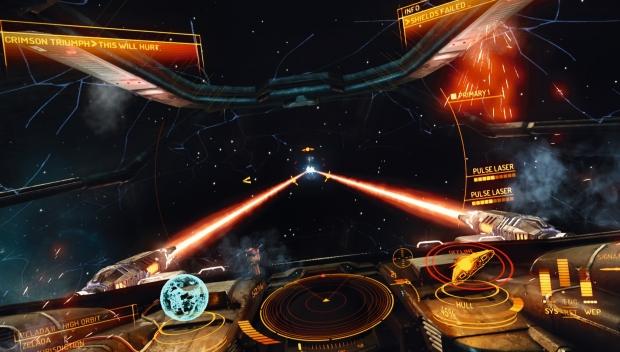 Related Tags