Micron first to bring automotive-grade M500IT SSDs into your vehicle
Micron leads the way with a new SSD designed specifically for automotive applications.
Published Mon, Nov 3 2014 5:21 PM CST
|
Updated Tue, Nov 3 2020 12:13 PM CST
In many ways modern vehicles are much like rolling computers. Navigation and infotainment applications, such as 3D mapping, environmental reporting (e.g., infrastructure, traffic, meteorological) car radio, multimedia, satellite radio, E-call and voice recognition, and interaction with the drivers phone, are all handled via on-board computer systems. Just like any other computer these require storage, and much like typical computers the majority of these systems still rely upon HDDs. When the driver starts the vehicle a boot up process begins, and this can take a few moments as the drive spins up and delivers data to the on-board computer. There is a huge market for automotive-class HDDs that have enhanced vibration resistance and other features, such as expanded operating temperatures and humidity ranges, to tailor them for the mobile environment.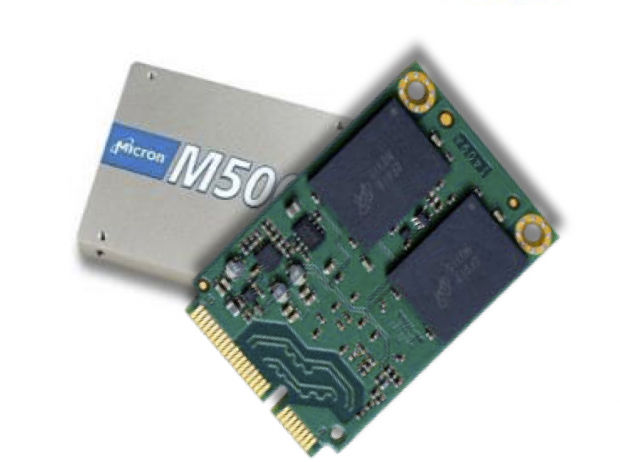 Micron aims to bring the same SSD benefits to vehicles with their new M500IT line. SSDs will bring nearly instantaneous boot up times to the vehicle, increase the response, and perhaps even enable other features that weren't previously possible with increasingly complex vehicle computer systems. SSDs also tolerate much more vibration and shock, and environmental factors aren't nearly as much of a concern.
It seems to be a no-brainer to bring SSDs into vehicles, and by utilizing AEX-Q100-compliant eMMC 5.0 memory in 60GB to 240GB capacities, Micron can keep costs low enough to attract auto manufacturers. The M500IT also includes several features we are accustomed to seeing on Micron's enterprise-class SSDs, such as hardware-based encryption, data-at-rest protection from power loss, and an adaptive thermal monitoring system to expand the thermal operating envelope. Microns Micron's eMMC products are fully managed NAND solutions with built-in controllers and industry-standard interfaces, simplifying hardware and software integration and streamlining the development and qualification process for designers.
This just represents another front in the SSD v HDD war, and one that will likely foster increased competition in the vehicle data storage market. The M500IT SSD is in qualification at focused automotive platform suppliers and broad availability is slated for mid-2015. For detailed competitive performance analysis of Microns SSD products for the datacenter, including their flagship PCIe SSD offerings, and consumer computing platforms, head to our IT/Datacenter and Storage sections.
Related Tags