Tim Cook comes out of closet, Russian statue is dismantled
A six-foot tall statue of former Apple CEO Steve Jobs was taken down in St. Petersburg following Tim Cook's announcement he is gay.
Published Mon, Nov 3 2014 12:18 PM CST
|
Updated Tue, Nov 3 2020 12:13 PM CST
Apple CEO Tim Cook recently penned an open letter and publicly came out of the closet, saying he is "proud to be gay" - but that doesn't matter to the Russians. A six-foot high statue featuring former CEO Steve Jobs was dismantled in St. Petersburg, Russia, following Cook's announcement.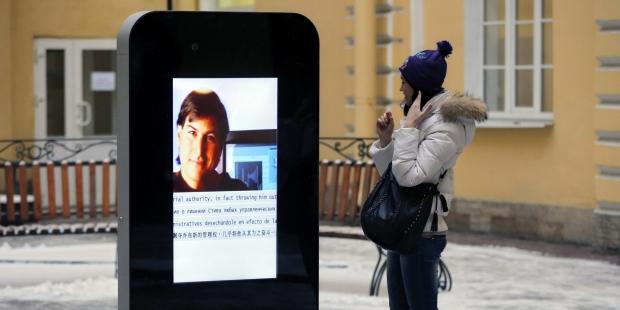 "In Russia, gay propaganda and other sexual perversions among minors are prohibited by law," as the statue, erected by the ZEFS Russian companies, was "in an area of direct access for young students and scholars. After Apple CEO Tim Cook publicly called for sodomy, the monument was taken down to abide to the Russian federal law protecting children from information promoting denial of traditional family values."
Russian President Vladimir Putin has been heavily criticized for an apparent anti-gay stance, though he said the laws are designed to protect young children, while members of the gay community said it interferes with their lives.
Related Tags