Samsung acquires Proximal Data for server-side caching software
Samsung wades into the software caching pool for their enterprise offerings.
Published Mon, Nov 3 2014 8:25 AM CST
|
Updated Tue, Nov 3 2020 12:13 PM CST
Samsung has formally announced their purchase of Proximal Data for their innovative server-side caching software. As enterprise SSD manufacturers continue to mature we have witnessed a string of acquisitions of various caching companies. Caching technology provides HDD capacity and the speed of flash, and also provide companies with a clear differentiator for their products. Samsung originally purchased NVELO in 2012, and their caching solution was quickly merged into Samsung's client offerings as RAPID caching technology.

Proximal Data is geared for virtualized environments. Their award-winning AutoCache software embeds I/O intelligence inside the hypervisor to cache hot I/O onto server-side flash. It's intelligent and selective caching removes the I/O bottleneck and improves VM density and efficiency. As with all caching software your mileage may vary, but typical AutoCache implementations sport 2x to 3x performance improvements.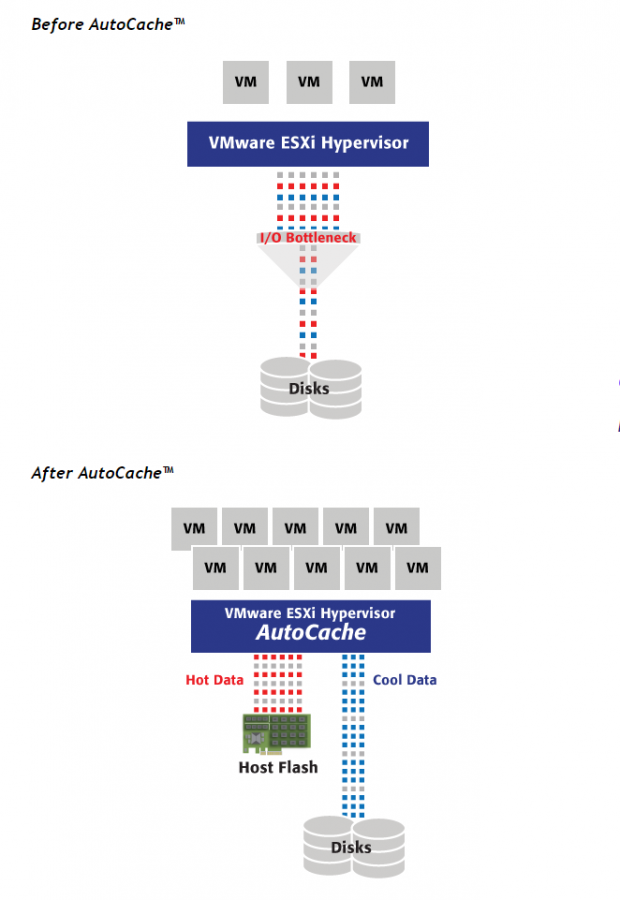 Pairing easy-to-deploy software with leading hardware is key to attracting many of today's datacenter customers. Many administrators struggle with the best method to deploy cache, and value-added software offerings are becoming the deciding factor for many. Pairing AutoCache software with Samsung's high-performance SSD offerings, such as the XS1715 we tested recently, can provide transparent acceleration for virtualized environments. As always, jump over to our IT/Datacenter section to take a look at our recent competitive performance analysis of Samsung enterprise SSD products against their competitors.
Related Tags