PAX AU 2014 - I have just stepped back into my hotel room after a hectic first day at PAX Australia 2014, which was held in the Melbourne Exhibition Centre, with the highlight of the day being the 'A Chat With Chris Roberts, The Original Wing Commander', the guy behind Star Citizen, which has raised close to $60 million through crowdfunding so far, with no signs of stopping.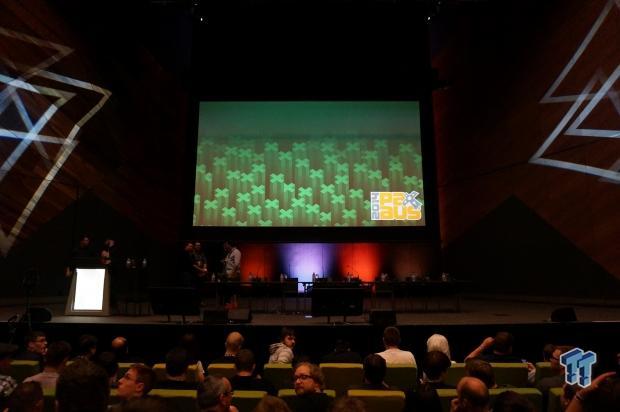 Chris had some great things to say during the speech, with that 1-hour chat available right here. But, we organized a chat with the man himself after the talk with the PAX AU crowd, where he had some interesting things to say. We talked about the state of PC gaming, where we have people like Alex Hutchinson, the Creative Director of Far Cry 4 saying that resolution in games is "not something" he "cares about". Roberts on the other hand, had the total opposite to say.
He said that the team is working on 4K and 8K textures, pushing the boundaries of the APIs in DirectX 11 and Mantle, where he said that Mantle and DX12 are going to provide some performance improvements to Star Citizen. This is because the game is quite CPU bound, something that DX12 should help out with when it launches next year. He finished the chat with a few great quotes, where he said: "I don't care about consoles" as he is really gunning for a true PC exclusive game in Star Citizen, something that pushes the entire PC gaming world forward in leaps and bounds.
Roberts had much more to say, so keep your eyes peeled to TweakTown to hear just how Star Citizen is going to be the new benchmark in PC gaming.