Everspin Technologies enlists Global Foundries for MRAM production
ST-MRAM takes a big leap forward with Everspin and Global Foundries teaming up for mass production.
Published Thu, Oct 30 2014 2:18 PM CDT
|
Updated Tue, Nov 3 2020 12:13 PM CST
MRAM has the ability to fundamentally change the way we use memory by combining the speed and endurance of DRAM with the data storage characteristics of NAND. ST-MRAM (Spin-Torque Magnetoresistive Random-Access Memory) retains data without power, which removes the need for complex capacitor arrangements and the associated firmware enhancements. MRAM has already been used in small quantities as data buffers in some cutting-edge SSDs and other applications. In spite of billions of dollars in research by several industry heavyweights, Everspin Technologies is the only company in full commercial production with MRAM.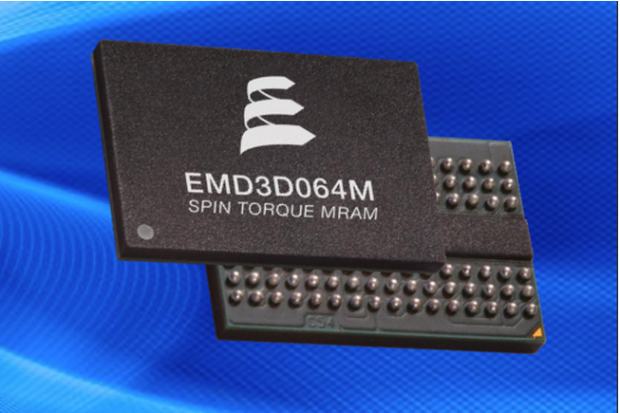 The only thing holding MRAM back from wider acceptance is density. Higher density allows for wider application and also reduces cost. Everspin has over 600 patents and has been in production for over five years at their own facilities, but bringing Global Foundries in as a manufacturing partner is sure to speed advancements in the technology. Global Foundries will initially produce ST-MRAM on 300mm CMOS wafers with a 40nm lithography, but plans are already in place to move to a 28nm process soon, underlining the accelerated advance of ST-MRAM products. Other competitors are falling further behind Everspin at this point, with other manufacturers slated to begin production of MRAM in 2018.
As always, the leading edge of memory technology usually occurs in the enterprise space. With mass adoption of MRAM we can expect to see this technology utilized in everything from desktop computers to tablets, mobile phones, and essentially any device that currently utilizes RAM memory. We have had several opportunities to set down with Everspin on camera to discuss the future of MRAM, and those interviews can be found in our IT/Datacenter section.
Related Tags