Flipkart Big Billion Day sale angers Tech giants, cries foul
Electronic consumer giants are not amused with Flipkart's Big Billion Day sale and may consider not to honour warranty for such goods.
Published Fri, Oct 10 2014 1:08 AM CDT
|
Updated Tue, Nov 3 2020 12:14 PM CST
Flipkart barely can step out of the oven now that the Indian government plans to crack down 'predatory discount' and unfair trade practice claims. But now its all ready to be grilled thanks to top electronic makers like LG, Sony and even Samsung.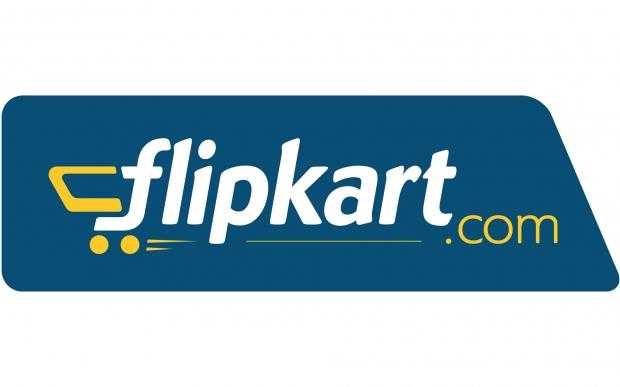 While Flipkart claimed that its Big Billion Day Sale was a huge success despite the server downtime issues it faced, consumer good manufacturers were not amused. The companies did not like what Flipkart did, and is considering a legal action over 'predatory pricing and discount scheme' allegations. Several personnel assumed that Flipkart intends to disrupt the livelihood of the organized retail market in India.
One of the company's staff also claimed that goods that are sold via Flipkart with unrealistic pricing are via unauthorized channels. Therefore, they will be compelled not to provide warranty to those consumers who have purchased from such sites. An executive said, "This is a clear case of predatory pricing just to shoot up traffic at their website, and build up valuations unrealistically. This is not acceptable and we will ensure that this does not happen again."
Few top company executives have nicknamed the Billion Day Sale as the 'Monday Fiasco', stating that Flipkart is not playing fair as they're damaging the brand and also sabotaging the thriving brick-and-mortar electronic retail stores.
Now that more festivals are around the corner, retail partners are working hard to build a pressure over the companies to disrupt online retailer's businesses at all costs. However, knowing that websites like Snapdeal, Amazon and Flipkart are online market places where other dealers (most of them who have their own brick-and-mortar stores) sell their goods. Some online shopping sites have their rules , one of them is usually related to imported electronic goods via authorized channel partners and distributors along with proper invoices. Assuming online shopping sites do have strict policies, one will have to doubt company's claims and question the scare tactics.
If they do refuse consumers to honor warranty at a risk of being dragged to a consumer court simply because one purchased electronic good via online stores, then those company's reputation is simply going to be tarnished.
Reality of things is that online shopping is here to stay. Its true that there needs to be some regulation to control the sales of goods via unauthorized channel for the benefit of the consumers. But having a blanket mindset that everyone is selling via such parallel distributions is premature at best.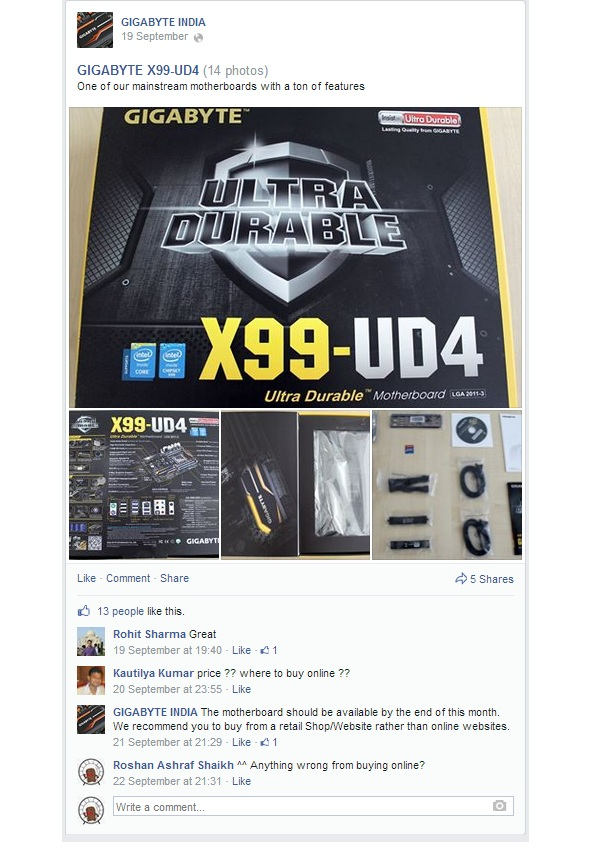 Aside from electronic goods, GIGABYTE India's motherboard division started 'recommending' to buy from stores rather than from online sites in their Facebook page. Though GIGABYTE India didn't give any reason even I asked in public, goods that are from unauthorized channels are sold even on physical stores, yet you don't see brands issuing disclaimer about such stores. It also raises the question if other PC component companies in India will be taking a more aggressive step.
Related Tags