PSA: Only nine people have bent iPhone 6 Plus smartphones, says Apple
Don't you worry now, there are only nine people in the entire world who have complained to Apple about their bent iPhone 6 Plus.

Published Fri, Sep 26 2014 3:05 AM CDT
|
Updated Tue, Nov 3 2020 12:14 PM CST
We've been all over the #BendGate issue with the bending, or warping iPhone 6 Plus smartphone from Apple, which is bending from sitting in consumers' pockets. But don't worry, Apple has now finally replied, saying that only nine people have contacted them with problematic iPhone 6 Plus'.
The Cupertino-based iGiant has said that their iPhones are designed, engineered and manufactured to be both beautiful, and sturdy. Both of the next-gen iPhones feature a precision engineered unibody enclosure that is constructed from machining a custom grade of 6000 series anodized aluminum, which is tempered for extra strength.
Apple continues its PR campaign against #BendGate, adding that its phones feature stainless steel and titanium inserts to reinforce high stress locations, as well as using the strongest glass in the smartphone industry - yet, it's not enough to stop bending iPhones. Apple adds that it chooses these high quality materials and construction methods very carefully for both their strengh, and durability. Apple also performs rigorous tests throughout the entire development cycle, which includes 3-point bending, pressure point cycling, sit, torsion and user studies.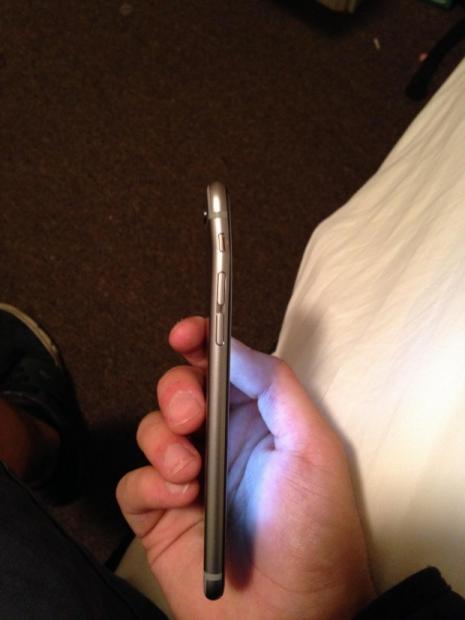 From the first six days on sale, Apple says that just nine consumers have contacted them about a bent iPhone 6 Plus, but the company failed to mention if they were doing anythign with the issue right now. With over 10 million new iPhones sold in the past week, we should be hearing about #BendGate, and not just a "we haven't heard many complaints, but this is how we make the iPhone" PR statements from the company.
Related Tags