One of the first iPhone 6 owners in the world drops phone on live TV
One of the first iPhone 6 owners in Australia drops his brand new smartphone while being interviewed on TV.

Published Fri, Sep 19 2014 2:21 AM CDT
|
Updated Tue, Nov 3 2020 12:14 PM CST
Imagine: you've just waited in line for however many hours, gotten your hands-on one of the first next generation iPhone 6 handsets in the world, and an Australian TV breakfast crew comes up to you and wants to interview you, why not, you say.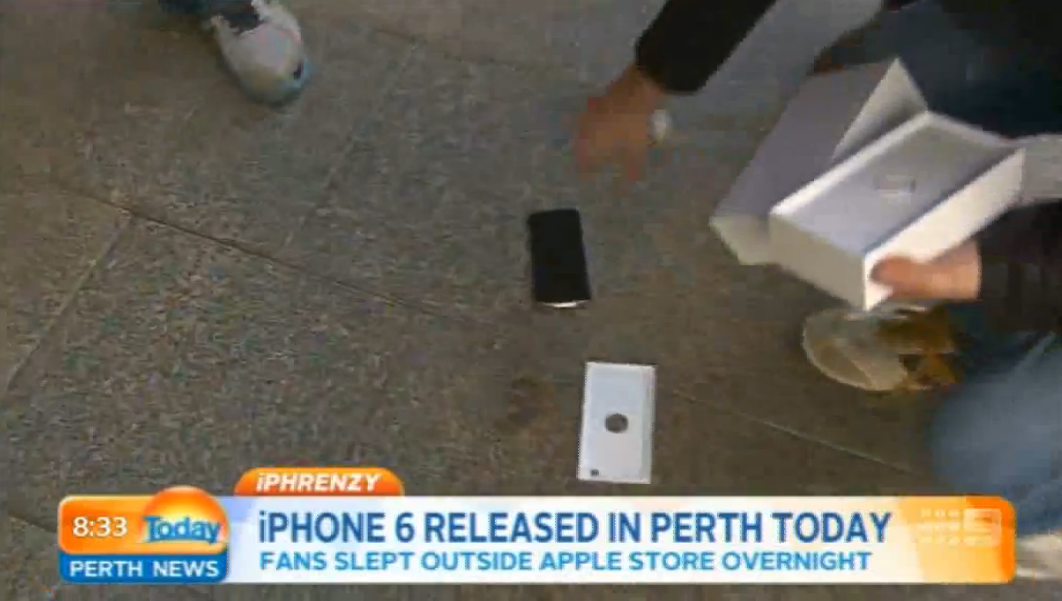 Well, Jack Cooksey may have been one of the first people in the world with the new iPhone, but when he pulled it out of his box clumsily in front of the camera, it fell to the ground. Luckily, it didn't smash or shatter the screen (at least from what we can see in the video). Cooksey explained: "I dropped it in a panic to get it open. Luckily it's covered in plastic, so it's fine".
Related Tags