Oculus to release its consumer-ready VR headset in beta form in 2015
Oculus Rift is one step closer to release its consumer version Rift VR headset, but plans to roll out a public BETA in April 2015.
Published Mon, Sep 15 2014 9:54 PM CDT
|
Updated Tue, Nov 3 2020 12:14 PM CST
We're much closer to see Oculus VR to release its consumer version of its Rift VR headset compared to before, but some of us may get early access of those VR headsets as the company plans for a public beta of these units by April 2015.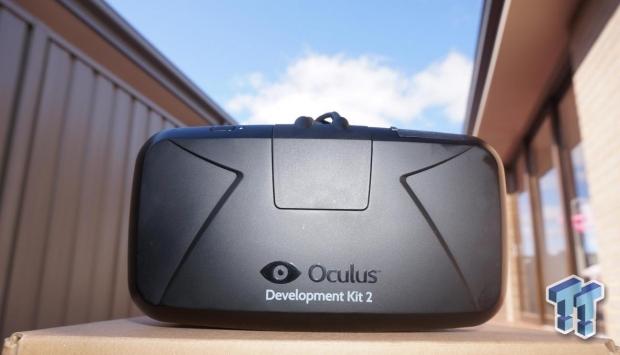 As one would expect from a beta, the distribution of these units will be very limited to a certain number of users initially. Its assumed that Oculus is going to use this opportunity to check if the consumers will be interested to own such a headset by having a limited launch. It is said that Oculus will send its public BETA headsets in the similar way how Google launched its public beta for Google Glass. The criteria to qualify for getting a public beta headset is unknown for now.
The specification of these consumer-final version has significant improvements over the Oculus Rift Dev Kit 2 version. The consumer version will have a significant increase in resolution compared to the dev kit's 1080p. To add further, the refresh rate is expected to be 90Hz or higher. As one would expect, Oculus really wants its Rift headset to provide the best virtual-reality experience you can provide.
Oculus Rift's co-founder Nate Mitchell said that the consumer models will retail between $200 and $400. The actual release date for retail purchase is not yet disclosed.
Related Tags