Iran TV shows downed Israeli drone spying on nuclear facility
Iran TV showed still images of a reported Israeli spy drone that was shot down as it was flying towards a uranium enrichment facility south of Tehran.
Published Tue, Aug 26 2014 4:30 PM CDT
|
Updated Tue, Nov 3 2020 12:15 PM CST
Iran TV, a state-sponsored TV broadcast channel, reportedly showed images of an Israeli drone that the Revolutionary Guard shot down. The Iranian broadcast identified the drone as a Hermes 450, a medium size UAV designed for longer duration endurance missions.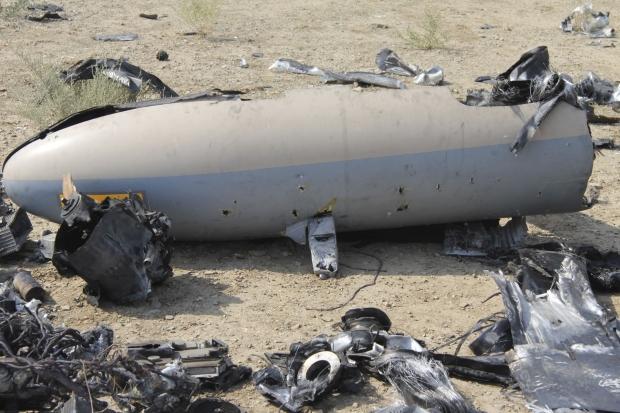 The drone was shot down over the weekend and there are no visible markings to signify it is an Israeli aircraft, but Iranian military officials say the aircraft belongs to Israel. The drone reportedly also didn't last fly in Israeli airspace before trying to head to the uranium enrichment facility in Natanz, around 150 miles south of Tehran.
Iran is negotiating with the western world about its nuclear ambitions, which the U.S. and other nations say is designed to develop a nuclear weapon. Not surprisingly, Iran denies the claims, stating its ambitions are for medical research and energy generation, not weapons development.
Related Tags