Monkey selfie at center of copyright battle
Photographer doesn't own copyright to monkey selfie because he didn't press the shutter button.
Published Thu, Aug 7 2014 5:20 AM CDT
|
Updated Tue, Nov 3 2020 12:15 PM CST
If you take a camera or camera phone and snap a photo, you own the copyright. What if someone else takes your camera or phone and takes a picture with it, who owns the copyright then? In that instance, it's likely the person who snapped the pic that owns copyright. If a wild animal happens to steal your phone and take a selfie, apparently the wild animal owns the copyright.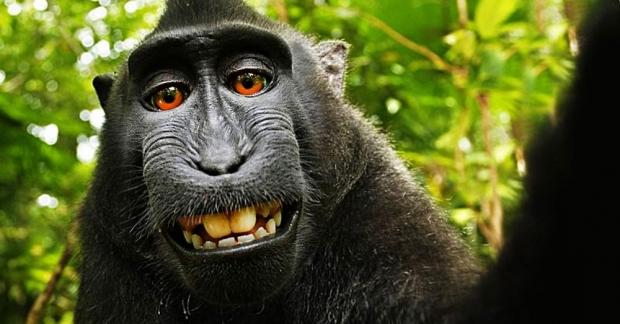 This is exactly what a photographer named David Slater is finding out. Wikimedia refused to remove a photo that a monkey took of itself with his camera. The reason cited for not removing the image is that Slater doesn't own the copyright.
According to Wikimedia, the monkey owns the copyright because it pressed the shutter button. The monkey, in the selfie seen here, is a black crested macaque. Can a monkey own anything?
Related Tags