Man survives being shot, with the bullet hitting his Galaxy Mega phone
Shooting victim had his Samsung Galaxy Mega in his shirt pocket, which saved him from death.

Published Thu, Jul 31 2014 8:43 PM CDT
|
Updated Tue, Nov 3 2020 12:15 PM CST
A man has survived being shot thanks to having his 6.3-inch Samsung Galaxy Mega 6.3 smartphone in his shirt pocket, stopping the bullet from piercing him and possibly killing him.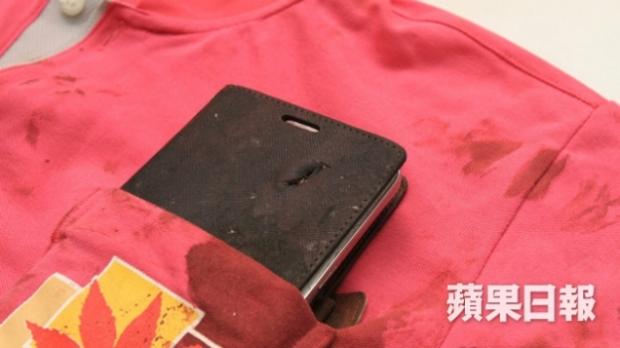 The man ended up in a street altercation with another man after he armed man dropped his wallet, the victim picked up the wallet for the man, joking about using it to buy a beer. The armed man pulled out his gun, and fired it into his chest, but thankfully his Samsung Galaxy Mega 6.3 blocked the bullet. You can see in the shot above that the phone is done for, but the owner survived.
Now we just need Samsung to build a Galaxy jacket, made from the same materials that stopped this bullet. For someone like myself, who keeps their phone in their jeans or trouser pocket, I would've had this bullet shot into me. Luckily this man, out of all the clothes he owns, wore this top with the pocket on that day.
Related Tags