ESA Rosetta probe target identified as a binary comet
ESA Rosetta probe's comet target is quite different than scientists expected creating questions for the mission only weeks away from rendezvous.
Published Wed, Jul 16 2014 9:05 AM CDT
|
Updated Tue, Nov 3 2020 12:15 PM CST
The European Space Agency (ESA) launched a probe to study the surface of a comet and the comet that probe is targeting is known as 67P/Churyumov-Gerasimenko. An unexpected discovery was made recently that could affect the mission that Rosetta is on, its target comet isn't a single body as previously believed.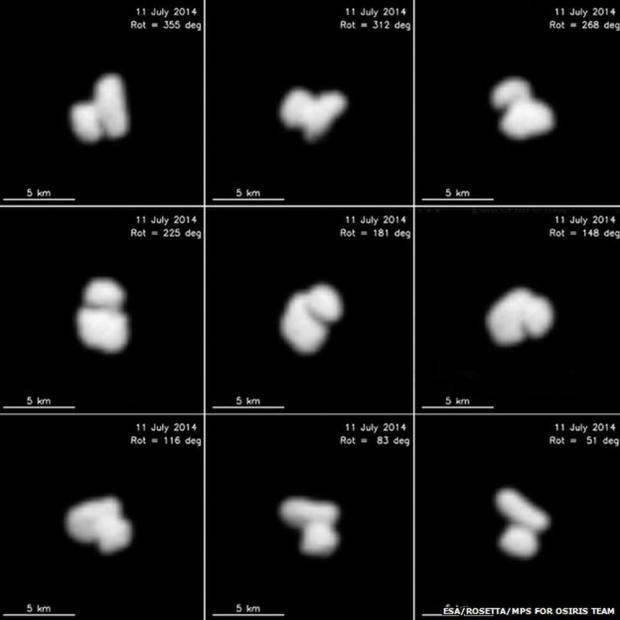 67P/Churyumov-Gerasimenko has been discovered recently to be what scientists call a contact binary. This means that the nucleus of the comet is made up of not one, but two bodies. The team believes that the comet came to be configured like this in one of two ways. The first is that a single large nucleus might have fractured at some time in the past creating the contact binary configuration.
The second way the comet could have come to this configuration is by the collision of two comets to form one. Rosetta is supposed to actually land on the surface of the comet and with this discovery, the discussion has now turned to which part of the comet would be the best to land on. The sequence of images of 67P/Churyumov-Gerasimenko seen here were taken last Friday. Rosetta is set to rendezvous with the comet August 6.
Related Tags