Cyberdyne HAL suit helping people walk again is helping change lives
The Cyberdyne HAL robotic suit is changing lives, with hospitals and living care facilities testing suits to help familiarize a larger demographic about it.
Published Mon, Jul 14 2014 2:15 AM CDT
|
Updated Tue, Nov 3 2020 12:15 PM CST
Cyberdyne CEO Yoshiyuki Sankai is living by his vision of developing technology that helps people, as the Cyberdyne HAL robotic suit is helping the elderly and those otherwise disabled walk again. Promoted as the "world's first cyborg-type robot," the HAL platform help gives the wearer better physical functions.
HAL is able to detect and interpret bioelectric signals, and can assist with walking, sitting up, standing up, and safely moving around. There is hope that using HAL overtime can assist paralyzed patients, recreating the loop for cerebral nerve systems and the body's muscles.
The United States and Japan lead the current robotics market, with Japanese engineers greatly interested in creating solutions that can help the country's aging population. Cyberdyne rents HAL suits to hospitals and living car facilities in Japan, teaching medical professionals and wearers how to make the best from wearing it.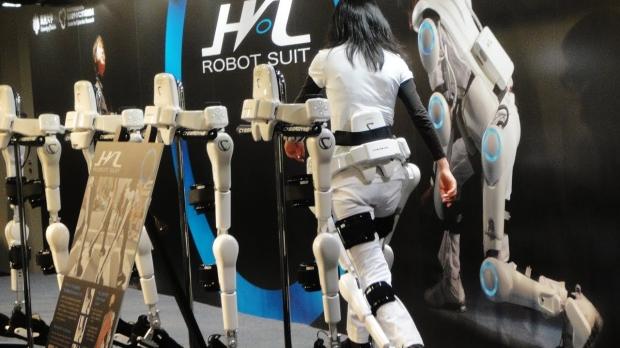 Related Tags