Argument rages on regarding cost of border drones patrolling the skies
Outside of the Defense Department, the U.S. Customs and Border Protection has a growing UAV fleet aimed at surveillance operations.
Published Sun, Jul 13 2014 2:05 PM CDT
|
Updated Tue, Nov 3 2020 12:15 PM CST
The use of unmanned aerial vehicles (UAVs) is popular with the U.S. Customs and Border Protection, with patrols increasing along the U.S.-Mexico border. The General Atomics MQ-1 Predator drones are flying along the border, but the large costs in manufacturing and staffing drone teams remains controversial.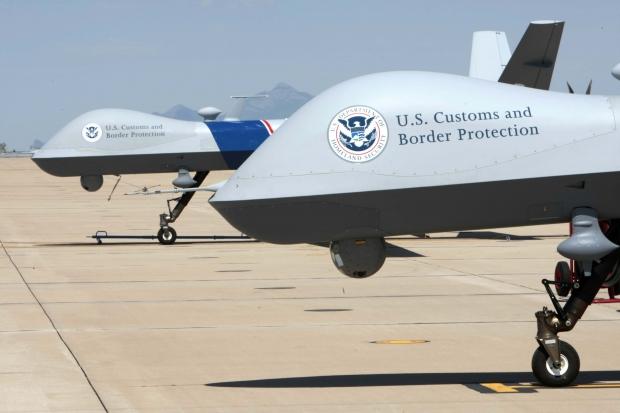 The federal government has $39.4 million in funding committed to surveillance, and billions spent combating illegal immigration and drug trafficking, drones are an effective, yet expensive option.
"Border Patrol wants the money and it wants the drones," said Gregory McNeal, Pepperdine University law professor and drone expert, in a statement to NBC News. "This is the kind of crisis where, if you are Border Patrol, you seize the opportunity to get more funding from Congress."
Another problem with an expanding Border Patrol fleet: local, state and federal law enforcement agencies want to conduct their own surveillance operations, and reportedly is sharing its drone fleet - almost 700 missions between 2010 and 2012, the Electronic Frontier Foundation (EFF) discovered earlier this year.
Related Tags