Battlefield 4 fans, get your trigger fingers ready for the month-long event that is Battlefest. This event is geared for all BF4 gamers, getting them read for the launch of Battlefield 4's new DLC coming this week, Dragon's Teeth.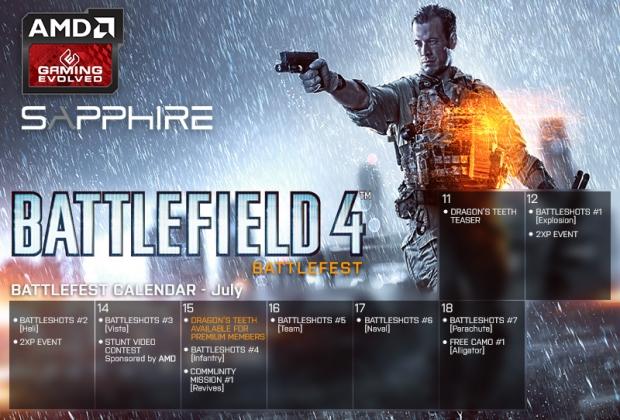 The new Dragon's Teeth expansion rolls out this week with five new weapons, a new unlockable gadget in the form of a Ballistic shield, a new game mode, 10 new assignments, and a new Battle pickup. Gamers can now also submit their in-game screenshots for a daily contest known as Battleshots. Battleshots will see a daily winner taking home an AMD Radeon GPU (!), a $50 gift card to the DICE store, and a Battlefield 4 Premium membership for the platform of their choice.
The goodies continue, with the daily contest not the only thing that BF4 gamers have access to, but gamers will also receive a free camo in-game unlock each week, and another double XP weekend early next month. Battlefest also includes weekly community missions and a stunt video competition where the top 12 submissions get selected by DICE for some truly great prizes. These prizes include the nine finalists receiving an AMD video card valued at $300, while the top three winners get voted by fans, each receiving an AMD-powered PC worth over $3,000.