North Korea makes the World Cup final, kinda
According to Dear Leader, North Korea are kicking ass at the World Cup.

Published Sun, Jul 13 2014 1:35 AM CDT
|
Updated Tue, Nov 3 2020 12:15 PM CST
For those who have been watching every match of the World Cup, you might not know who made the final... well, North Korea did. Yes, North Korea has made the final of the World Cup, according to the country, which has told its citizens over a newscast that the country has been kicking some serious ass at the event.
An unverified video was posted to YouTube channel Korea News Backup, which has other state-run media posted to it, showing a newscaster reporting that North Korea has been very successful at the World Cup. The newscast says that the country led by its Dear Leader has won its match against Japan 7-0, won the US with 4-0 and China too with 2-0. Even though none of these countries made any of the final matches.
So while this might be news for you, don't be thinking its Germany vs. Argentina, because that's hogwash. North Korea are playing in that match, but probably only because they have the smarts to land a man on the Sun.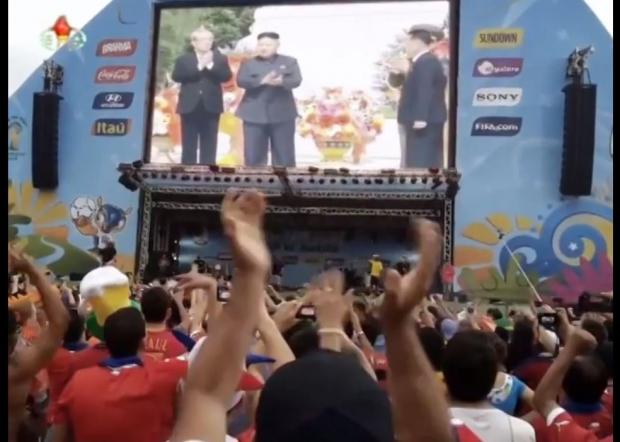 Related Tags