Judge orders Amazon and Craigslist to reveal info on phony reviewers
U.S. Federal judge allowed Ubervita to get details of those who post alleged phony negative product reviews in Amazon, including bank account details.
Published Sun, Jul 13 2014 3:22 AM CDT
|
Updated Tue, Nov 3 2020 12:15 PM CST
Ubervita, the company that manufactures testosterone boosters, weight loss supplements and other body enhancement pills filed a case claiming that many phony negative reviews were posted on Amazon to disrupt its sales of products.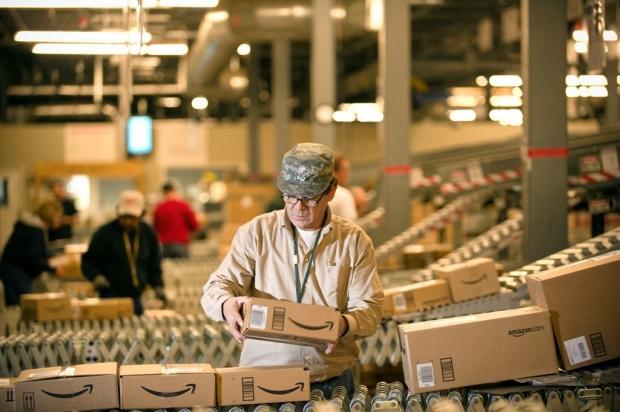 A federal judge ruled in the company's favour, giving them the right to issue a subpoena Amazon and even Craiglist of cough up the details of those reviews who allegedly posting fake negative reviews.
What ruled in Ubervita's favor is that ads were found in Craiglist which offered cash to post negative reviews about Ubervita products by posing as a dissatisfied customer. Ubervita said that it is necessary to get access of this information to catch those who are running a 'campaign' against Ubervita and place them under a disadvantage. U.S. District judge Marsha Pechman said that Amazon and Craiglist must reveal information such as names, addresses, telephone numbers, email addresses, IP addresses and even credit card details and bank account information.
Online stores are helpful for a lot of people, especially when they can know how good or bad a product is from other buyers. While this is a helpful solution, this is also exploited by those who either want to post fake positive reviews to lure customers in, and fake negative reviews with an intention to discourage buyers from buying a particular product. While its important that such phony reviewers should be flushed out, differentiating genuine from fake may become a challenge, especially if someone made a purchase from the site.
It wasn't too long ago when a U.S. based router manufacturer harassed a buyer when he complained about the product and posted details questioning the product's claims. Would there be a mechanism which will protect such people, whose information were given by the companies under a court order? In any which case, I am sure many will agree that revealing credit card and bank account details is completely unnecessary and risky, especially when its handed over to a company.
On the other side of the story, it's claimed that Ubervita is trying to pump fake positive reviews and even tempt people to post one by promising a free bottles of its pills in exchange. The company also mentioned in its products in bold red letters that "If your experience was anything less than 5-star, PLEASE let us know how we can make it better. Merchants such as Amazon see 4 and 3 star reviews as the equivalent of a negative for us online". Watchdogs also questioned its products, as it claimed it lacked clinical proof and details were vague at best, including the ingredients used in these supplements.
Related Tags