ISEE-3 suffers thruster failure dashing hopes for new mission
ISEE-3 satellite suffers thruster failure leaving controllers unable to place it into the correct orbit.
Published Fri, Jul 11 2014 7:00 AM CDT
|
Updated Tue, Nov 3 2020 12:15 PM CST
The group of amateur volunteer operators that have been trying to get the ISEE-3 satellite back on its original mission after the satellite was sent to study comets decades ago have given a valiant effort. In the end, the satellite has now reportedly lost thruster capability. We mentioned a few days ago that the satellite had responded to commands and fired its thrusters.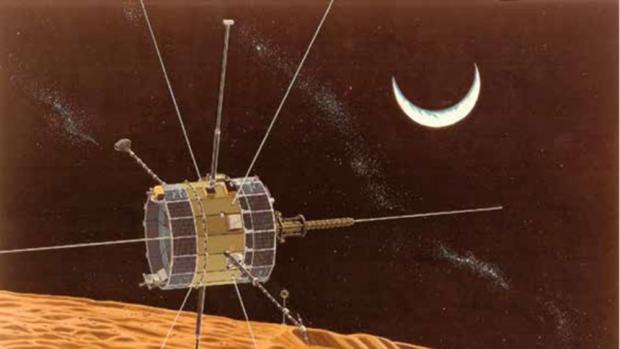 However, a subsequent attempt to get the satellite to fire its thrusters again failed. On Wednesday, the team trying to regain control of the satellite announced that a failure in the propulsion system of the satellite has made it impossible for the thrusters to fire again.
The team says that with the failure of the propulsion system, they have turned the satellite back to science mode and will gather data for as long as possible. They believe that the satellite can gather data for a few months. ISEE-3 launched in 1978 to study space weather and was retired 17 years ago. Operators say that with one thruster firing performed there is a small chance the satellite will hit the moon.
Related Tags