LG unveils flexible 18-inch OLED display that can be rolled up
Flexible LG OLED display uses OLED tech and can be rolled up to take on the go or store when not needed.
Published Fri, Jul 11 2014 6:06 AM CDT
|
Updated Tue, Nov 3 2020 12:15 PM CST
Flexible electronics is a goal that many companies have been working towards for years. Not only will flexible electronics allow new form factors to be developed, they should also survive drops and bumps better since they can flex. LG has unveiled a new flexible display that measures 18-inches and uses OLED tech.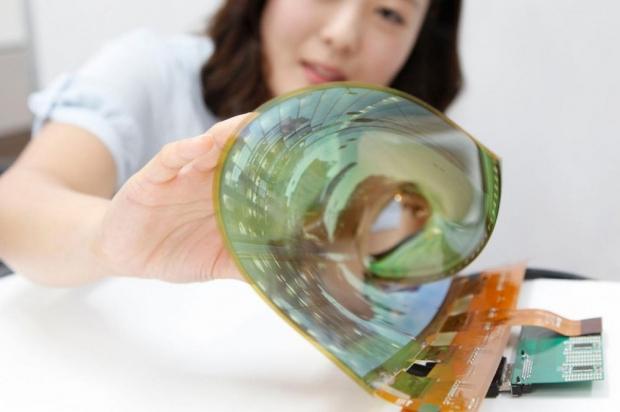 The display is flexible enough that it can be rolled up and placed inside a cardboard tube to take with you on the go. The 18-inch flexible screen has a resolution of 1200 x 810 and almost 1 million pixels. It can be rolled into a radius of 3cm without doing any damage to the screen.
One important factor about this rollable OLED TV that is still unknown is exactly how much it will cost. Considering the production challenges normal OLED panels have and the high costs, a rollable TV won't be cheap. LG is also aiming at building even larger flexible screens and wants to have a 60-inch flexible TV on the market by 2017.
Related Tags