Sigourney Weaver lends her voice for Alien: Isolation DLC
SEGA announces DLC for Alien: Isolation that includes voice work from the original cast of Alien.

Published Wed, Jul 9 2014 10:37 PM CDT
|
Updated Tue, Nov 3 2020 12:15 PM CST
SEGA is pumping the gas on Alien: Isolation before its release in October, announcing some DLC for the game. But, The Creative Assembly seem to be on the right track here, with this DLC reuniting the cast of the original Alien movie.
The pre-order DLC includes some missions that will see Sigourney Weaver return to the role that made her famous: Ellen Ripley. The actors that played Dallas, Lambert, Brett, and Parker are also coming back, some 35 years after they starred in the Ridley Scott directed movie. There will be two DLC missions that recreate parts of the movie in a kind of 'what if' alternative path.
It's an interesting way of giving DLC to customers, but offering it before the game is here is definitely going to turn some people away. Especially after the mess that was the previous Aliens game, Aliens: Colonial Marines.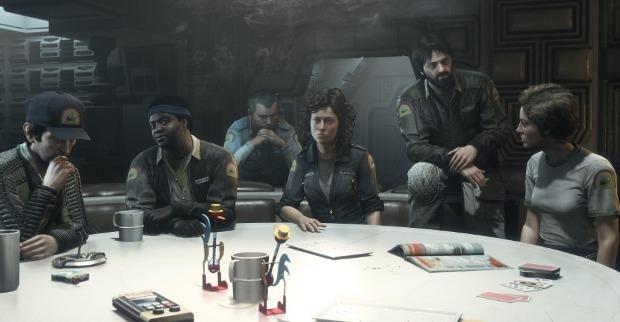 Related Tags