Crushing Brazil World Cup defeat against Germany breaks Twitter record
At one point during the disastrous Brazil - Germany World Cup game, 580,601 tweets were sent on the topic in just one minute.
Published Wed, Jul 9 2014 5:38 PM CDT
|
Updated Tue, Nov 3 2020 12:15 PM CST
Brazil's crushing 7-1 FIFA World Cup defeat against Germany has broken Twitter records to become the most talked about sporting event of all time on the social network.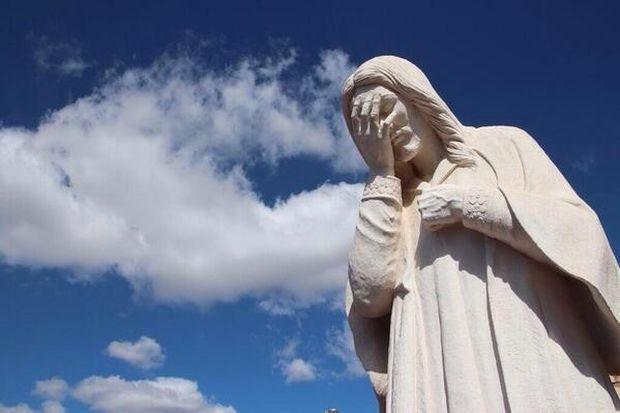 Out of 10 trending topics on Twitter, six were about the match, and the fifth goal of the match spurred 580,601 tweets in just one minute. 35.6 million tweets were sent total during the game. The previous record was held by another World Cup showdown - Brazil against Chile - at 389,000 tweets per minute, with the record before that held by 2014's Superbowl at 382,000 tweets per minute.
Some users pointed out Germany were scoring goals quicker than they could hash out their tweets, as the BBC points out, while mocking Photoshop pictures also quickly made the rounds. One tweet from user @tomcmmiller put a cheerful Angela Merkel in place of Brazil's famous Christ the Redeemer, and another showed the Redeemer weeping morosely, as pictured - credit to @WorldCupProbs.
Related Tags