ISEE-3 spacecraft team faces new challenge redirecting old satellite
ISEE-3 satellite fails to respond to command to fire thrusters again after initial success with thruster firing.
Published Wed, Jul 9 2014 11:03 AM CDT
|
Updated Tue, Nov 3 2020 12:15 PM CST
Earlier this week we mentioned that a team of scientists working out of an abandoned McDonald's restaurant in California had been able to get the decades old ISEE-3 satellite to fire its thrusters. The thruster firing is the first step in an attempt to get the satellite back on track to begin studying solar winds, which was its original mission.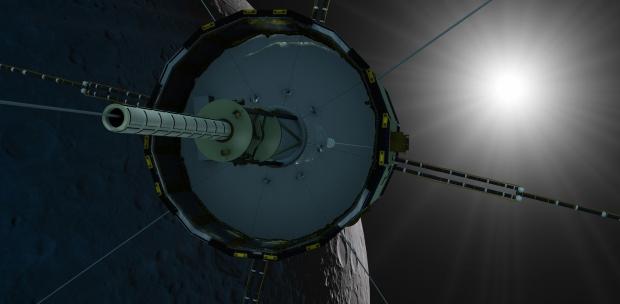 Decades ago, NASA redirected the ISEE-3 satellite to study comets rather than the mission it was built for. After getting the satellite to fire its thrusters, the team working on the project are now reporting that they have hit another issue.
While the first part of the thruster firing succeeded, another attempt to fire the thrusters this week wailed and that firing will be attempted again Wednesday. The failed maneuver Tuesday was intended to fire the thrusters over 400 times to get the spacecraft onto a path to take it near the moon without crashing into the moon.
Related Tags