Researchers using pig eyes to help develop better military eyewear
Researchers want to make it faster and easier to respond to medical issues related to IED blasts, using pig eyes in their research lab.
Published Tue, Jul 8 2014 6:16 PM CDT
|
Updated Tue, Nov 3 2020 12:15 PM CST
Researchers have discovered that the force of an improvised explosive device (IED), not including shrapnel or surrounding particles, can lead to significant damage to soldiers. Using pig eyes located in artificial holders, the researchers use violent shock waves to try to simulate what happens during an IED blast - hoping to be able to provide better medical treatment for military personnel suffering from eye injuries.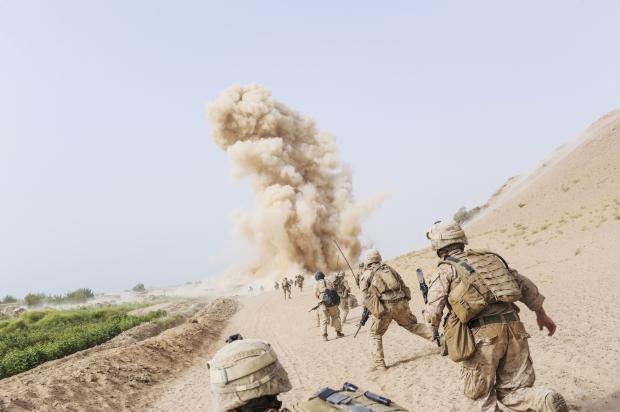 In addition to faster medical treatment following an IED attack, researchers want to develop better eyewear able to keep soldiers safe while out on patrol. Ocular injuries currently amount to 13 percent of overall battlefield injuries, ranking No. 4 on the common injury list.
"The big thing that we found, that no one had seen before, is that the shock wave itself is sufficient to cause significant damage to the eye," said Matthew Reilly, biomedical engineering at University of Texas at San Antonio, in a statement. "The current military eyewear that they use to protect soldiers is designed based on particle impact rather than dealing with the blast wave."
Related Tags