Giant fossilized bird identified 30-years after discovery
Giant fossilized bird identified after 30 years of research packs a massive 24-foot wingspan.
Published Tue, Jul 8 2014 8:03 AM CDT
|
Updated Tue, Nov 3 2020 12:15 PM CST
Fossilized remains of the largest flying bird ever discovered have been identified after being unearthed 30 years ago. It has taken scientists that long to identify the species, but the identification is complete. Scientists say that the massive bird would have resembled a seagull with a wingspan between 20 and 24-feet.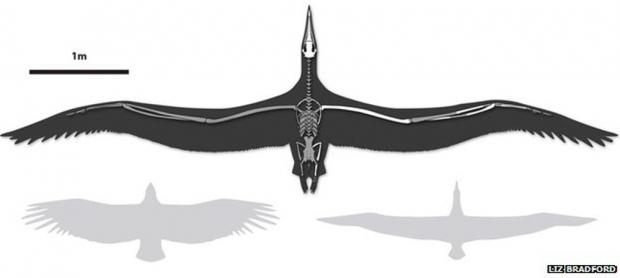 The fossil was discovered in South Carolina and scientists on the project say that the fossil is remarkable for its size and its preservation. The skull is said to be remarkably intact and the scientists are surprised that the bird made it to the bottom of the ancient sea without being destroyed by scavengers.
Scientists say that despite its massive size, the bird would have been a very elegant flier. The team believes that the massive bird would have used air currents to soar over the ocean looking for food.
Related Tags