K|NGP|N smashes GPU overclocking record on NVIDIA GeForce GTX 780 Ti
K|NGP|N uses a GeForce GTX 780 Ti to crack the GPU overclock record, with the core clocked at an astonishing 2GHz!

Published Tue, Jul 8 2014 2:33 AM CDT
|
Updated Tue, Nov 3 2020 12:15 PM CST
Legendary overclocker Vince "K|NGP|N" Lucido, along with the help of Illya "Tin" Tsemenko, have smashed a GPU overclocking record. The overclocking duo used the EVGA GeForce GTX 780 Ti Classified K|NGP|N Edition video card, cranking its core to a record-breaking 2GHz.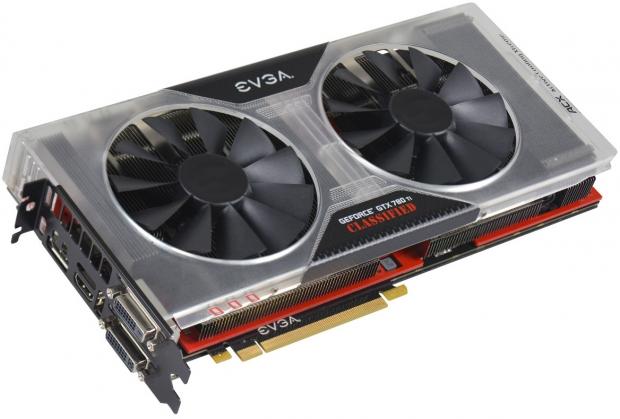 The GK110-powered GPU was clocked to exactly 2025MHz, which is the highest clock rate reached by a graphics processor, ever. The EVGA GeForce GTX 780 Ti Classified K|NGP|N Edition video card was co-designed by K|NGP|N and Tin, featuring enhanced PLL circuitry, improved GPU power plane, 10CM fans, a special backplate, preinstalled dedicated PWM baseplate, voltage regulation enhancements and more.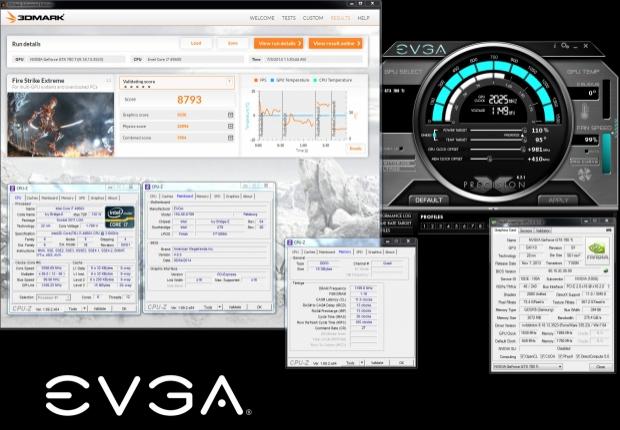 Even at the default 1072MHz core clock speed on the GPU, it is faster than most of the GTX 780 Ti GPUs on the market, but at 2GHz, it really flies. K|NGP|N said: "In order to break world records these days you need some serious hardware. This card was engineered to serve one purpose... be the world's best overclocking video card. Expect GPU clockspeeds at over 1.85GHz with extreme cooling".
Related Tags