GIGABYTE motherboard used for new DDR3 RAM world record at 4.62GHz
GIGABYTE and Kingston team up to smash the DDR3 overclocking world record, hitting an astounding 4.62GHz.

Published Fri, Jul 4 2014 12:05 AM CDT
|
Updated Tue, Nov 3 2020 12:15 PM CST
GIGABYTE is already breaking various records with its LN2-only motherboard, the Z97X-SOC Force LN2. Today, the company has announced that the new SOC Force LN2 motherboard has broken the DDR3 memory world record, not once, but twice.
Once at launch, hitting 4.5GHz, and then just three days later, the motherboard was used for another world record. The second time was at the Kingston HyperX OC Takeover World Finals, where a team of overclockers breached the massive 4.56GHz speed. If you thought this was the end, you were wrong. After a bunch of reports hitting the Internet of suspicious memory overclocks, GIGABYTE took it upon itself to pull out the big guns with its Z97X-SOC Force LN2 motherboard.
Using this motherboard, the GIGABYTE overclocking team smashed the DDR3 memory world record once again, reaching a gigantic 4.62GHz. This was achieved using Kingston's HyperX Predator DDR3 RAM. It looks like these days, posting a score with clear pictures of your work on HWBOT.org isn't enough for these super overclocks. To make sure nothing was left out, and that the public could see the overclocker's work, they uploaded everything onto YouTube.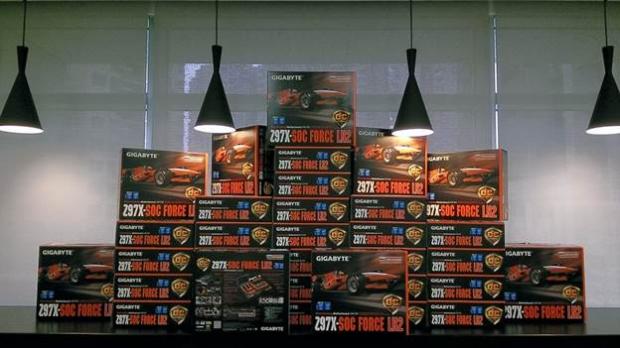 GIGABYTE's overclocking champions, HiCookie and Sofos1900 were on-hand, as well as an official HWBOT representative. Together, they showed off the rig that was used, which included a top-of-the-range oscilloscope that was hooked up directly to the RAM, which showed its "true" live frequency.
Related Tags