North Korea pledges to continue controversial missile tests
North Korea will continue launching missile tests to keep the focus in Asia on its shoulders, angering South Korea, Japan, and the United States.
Published Thu, Jul 3 2014 12:09 PM CDT
|
Updated Tue, Nov 3 2020 12:15 PM CST
Seth Rogen and James Franco likely aren't sleeping with one eye open, but North Korea vowed plans to continue its controversial missile tests. The country has conducted three recent tests, launching projectiles into the ocean in an attempted show of force. In its latest test, two short-range projectiles were launched, as North Korea has the attention of China, South Korea, Japan, and the United States.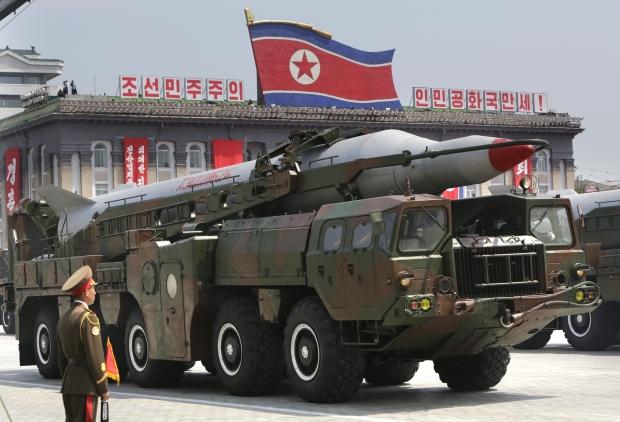 "No matter how desperately the U.S. may find fault with the DPRK, it will continue to hold drills of launching high-precision tactical guided missiles, targeting the citadel of the gamers who go mischievous," an official North Korean government spokesman reportedly said.
It comes down to politics - North Korea has warned China not to forget about the country, serving as the main trade partner for the impoverished country, while Japan has lifted some sanctions against Kim Jong-Un's country. Meanwhile, South Korea and the United States are weary of North Korea's continued missile tests, with a specific interest to see if ballistic missiles are being launched.
Related Tags