North Korea launches more missiles, raising military tensions further
The North Korean government fired two more projectiles into the Sea of Japan off its eastern coast, as China and South Korea are scheduled to meet.
Published Wed, Jul 2 2014 2:21 AM CDT
|
Updated Tue, Nov 3 2020 12:15 PM CST
North Korean president Kim Jong-un's military has been busy as of late, with the country conducting another missile test. This time around, the country launched two missiles which landed in the Sea of Japan off its eastern coast, according to the South Korean government.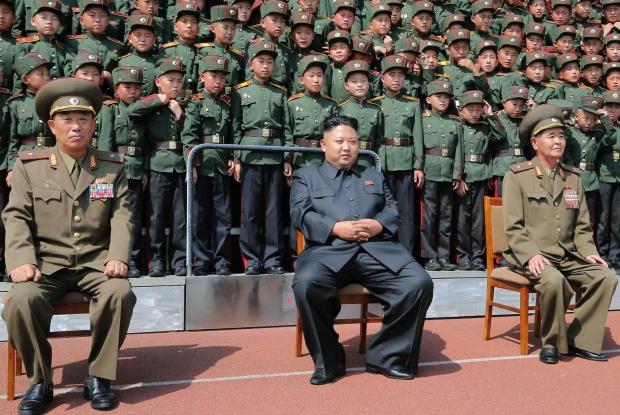 The most recent missile test likely involved 30-millimeter shells fired with the country's multiple-rocket launchers. The projectiles have a maximum range of 110 miles, and don't violate UN resolutions that prohibit the country from developing ballistic missiles.
North Korea has conducted three missile tests in the past week, raising political tensions as Chinese president Xi Jinping heads to Seoul to discuss the current situation. China is a longtime North Korea ally, and is a major aid supplier to the impoverished country. The North Korean government offered this advice to China, which has growing ties to South Korea: "Don't forget us, don't sell us out."
Related Tags