Armed drones keeping U.S. personnel safe in Iraq, US government says
Predator drones armed with Hellfire missiles are flying over Iraq and the United States military sends advisers to help try to stabilize the government.
Published Mon, Jun 30 2014 3:39 PM CDT
|
Updated Tue, Nov 3 2020 12:15 PM CST
U.S. military personnel on the ground in Iraq to help try to offer guidance to stabilize the country are being protected by armed unmanned aerial vehicles (UAVs). Both manned and unmanned aircraft have been flying over Iraq, conducting a few dozen reconnaissance trips each day, and drones will now be armed as U.S. boots hit the ground.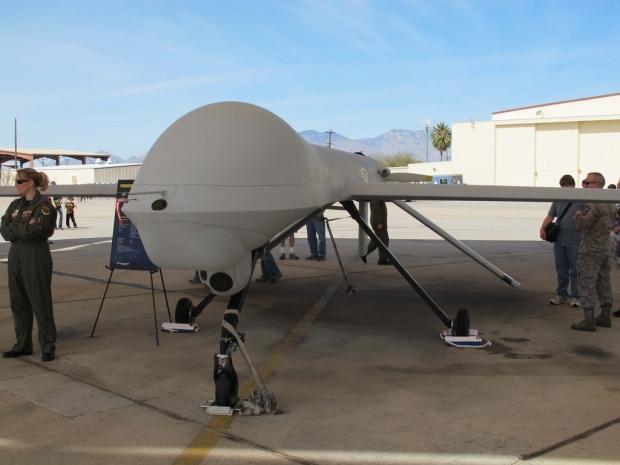 There are currently 90 military advisers and 90 intelligence analysis personnel in Iraq, with an additional 120 expected to arrive soon. To help keep the Americans safe, Predator drones with Hellfire missiles are patrolling the skies, in an effort to keep the Islamic State in Iraq and the Levant (ISIS) from launching attacks.
"The reason that some of those aircraft are armed is primarily for force protection reasons now that we have introduced into the country some military advisers whose object will be to operate outside the confines of the embassy," said Navy Rear Adm. John Kirby, Defense Department press secretary, during a press conference.
Related Tags