NASA flying saucer ship completes successful test of the coast of Hawa
NASA has completed a test of its flying saucer spacecraft that will eventually be used to land payloads on Mars.
Published Mon, Jun 30 2014 8:04 AM CDT
|
Updated Tue, Nov 3 2020 12:16 PM CST
NASA has been testing out a new spacecraft that will eventually be used on missions to Mars called the Low-Density Supersonic Decelerator or LDSD. This spacecraft looks like a flying saucer and inflates something NASA calls a Supersonic Inflatable Aerodynamic Decelerator that looks like a large doughnut, but is a pressure vessel that is designed to slow the spacecraft during the first stages of entry into the atmosphere of Mars.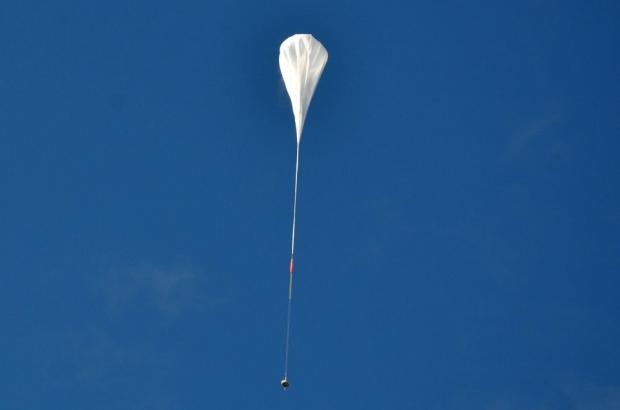 During the test, the spacecraft was lifted from the Pacific Missile Range Facility on Kauai using a giant helium filled balloon. Once to an altitude of 36,500 meters, the spacecraft was release and pushed to 55,000 meters at a speed of Mach 4 using a solid fuel thruster.
The inflatable air bags were then deployed to slow the vehicle during decent to Mach 2.5. NASA says that the test went mostly well, but the Supersonic Disk Sail Parachute didn't deploy properly. The spacecraft was recovered along with all the data recorders and vehicle hardware from the waters off the Hawaiian coast.
Related Tags