United States joins international treaty that bans landmine use
The United States pledges to eliminate anti-personnel landmines from its arsenal, as global effort to de-mine landmines around the world.
Published Sun, Jun 29 2014 8:25 PM CDT
|
Updated Tue, Nov 3 2020 12:16 PM CST
The United States is the latest country to put an end to purchasing and using anti-personnel landmines, with President Barack Obama pressured by other countries to join the international ban treaty. The global treaty includes the production, stockpiling and use of anti-personnel landmines, which reportedly kills 15,000 people each year - and most casualties are civilians.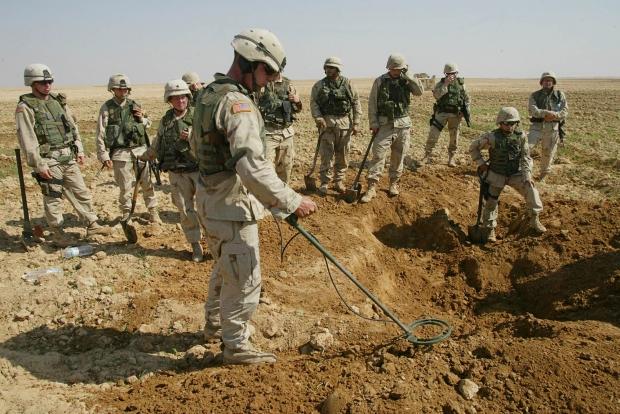 "Today at a review conference in Maputo, Mozambique, the United States took a step of declaring it will not produce or otherwise acquire any anti-personnel landmines (APL) in the future," said Caitlin Hayden, National Security Council spokeswoman.
However, the U.S. won't immediately get rid of all mines, but administration officials said the arsenal will be scaled down. The U.S. invests the most funds, $2.3 billion since 1993, to aid in global de-mining programs, and has shifted focus towards "smart" mines that will disable after a pre-programmed amount of time.
Steve Goose, Human Rights Watch arms director, applauded the U.S. decision, and wants the country to announce a target date to join the Mine Ban Treaty - and begin destruction of current stockpiles.
Related Tags