Company shows global cyberattacks in real-time per hour
The United States endures a large amount of cyberattacks, with a new real-time map showing the attacks, courtesy of Norse.
Published Fri, Jun 27 2014 6:10 PM CDT
|
Updated Tue, Nov 3 2020 12:16 PM CST
U.S. threat intelligence company Norse has unveiled a real-time animated map that shows the obnoxious amount of cyberattacks being carried out around the world. Many of the attacks are launched by automated bots, aimed at finding vulnerabilities to steal personal information, banking data, and other sensitive information that can be valuable on the black market.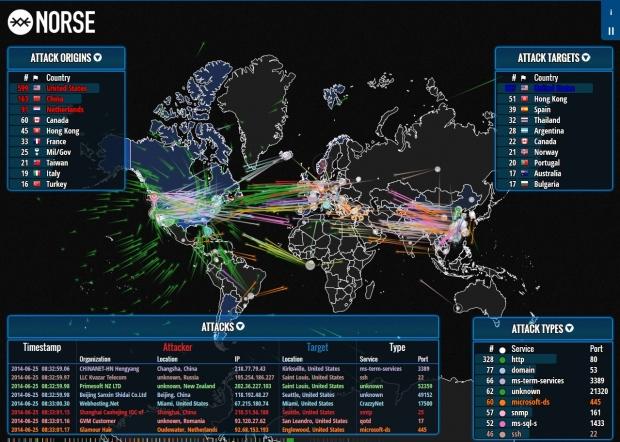 In 45 minutes, the United States suffered 5,840 cyberattacks - 27 times the number that the second most targeted country, Thailand, faced with just 220 cyberattacks in 45 minutes.
China launched the most amount of attacks, accounting for 2,513 attacks in 45 minutes, while the United States was No. 2 on the list with 1,550 attacks. Many of the U.S. attacks targeted computer networks inside of the country, while others tend to attack foreign targets.
It's not surprising to hear the United States is the most targeted country, with domestic hackers launching attacks - and organized attacks from China, Russia, and other locations.
Related Tags