Curiosity rover finds evidence of ancient glaciers on Mars
Curiosity rover works with space probes to find evidence that glaciers used to cover Gail crater.
Published Thu, Jun 26 2014 8:00 AM CDT
|
Updated Tue, Nov 3 2020 12:16 PM CST
NASA has been operating the Curiosity rover on the surface of Mars for an entire Martian year, which is 687 Earth days. Curiosity is currently rolling across Gale crater and has found new evidence that millions of years ago the crater was covered by an icy glacier and liquid water. Glacial evidence shows that they were particularly prominent in areas around the central mound of Gale crater called Aeolis Mons.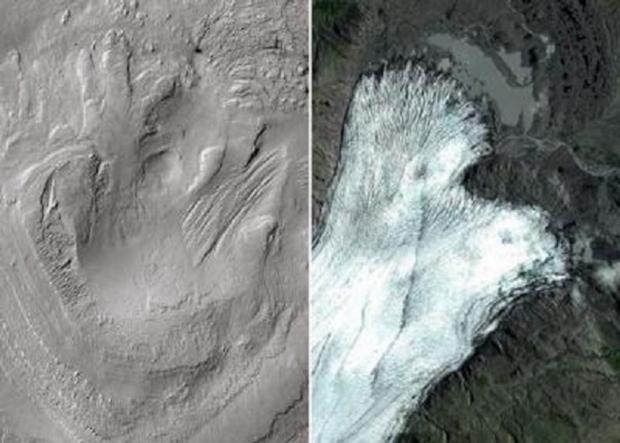 NASA has evidence that these glaciers exist thanks to images captured with the HiRISE and CTX cameras on the Mars Reconnaissance Orbiter and the HRSC on the Mars Express probe. Images for those spacecraft have revealed evidence of a concave basin and lobated structures along with moraines and fan-shaped deposits.
All of that evidence hints that glaciers once covered the area. The team of scientists say that the glacier on Mars was likely similar to one that is on Iceland today here on Earth, that glacier is called Breiðamerkurjökull. This evidence supports the theory that millions of years ago, Mars was a much colder and wetter environment.
Related Tags