Google Cardboard, turns your Android phone into a VR headset
What does Google + Cardboard + your smartphone equal? A virtual reality headset.

Published Thu, Jun 26 2014 1:33 AM CDT
|
Updated Tue, Nov 3 2020 12:16 PM CST
Google I/O 2014 - Google unveiled a super cheap way of allowing Android smartphone owners to enjoy the world of VR, by showing off a new DIY cardboard viewer, dubbed Google Cardboard.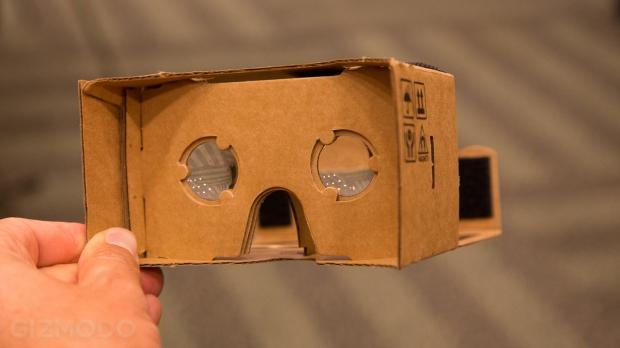 Along with the Cardboard app, you can watch YouTube content, walk through Google Street View, or use Google Earth, as well as other interactive demos, all in the VR world with the piece of cardboard. The kit comes with cardboard, velcro, magnets and lenses (with NFC tags being optional). Brent Rose of Gizmodo tried it out, and was quite impressed with what Google could do with a simple piece of cardboard and an application.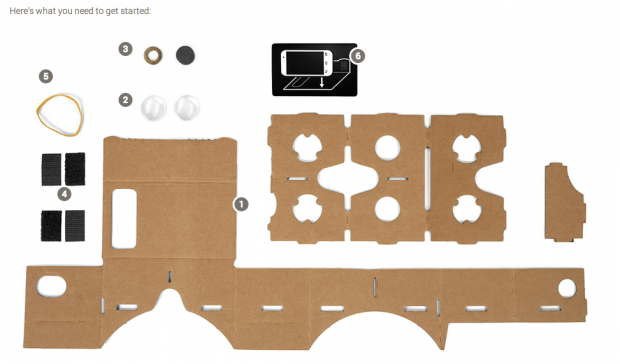 Rose said: "I was using a Nexus 5 which is 1080p, but it's split between your two eyes, so it's definitely not quite retina. It's certainly on-par with the first version of the Oculus Rift, though. As phone become higher resolution (like the 2560x1440 LG G3 this will just look better and better".
Related Tags