Micron to introduce Hybrid Memory Cube in 2015, 15x faster than DDR3
The first 'Hybid Memory Cubes' will be used in servers and high-performance computers, later to be used in laptops.
Published Wed, Jun 25 2014 4:31 AM CDT
|
Updated Tue, Nov 3 2020 12:16 PM CST
Micron is planning for the near-future by preparing a 'Hybrid Memory Cube' that will provide 15 times more bandwidth compared to traditional DDR3 memory sticks that you get today. Even with the newer DDR4 implementation, like the one in Japan retail shelves, the HMC is still going to provide fives times more bandwidth.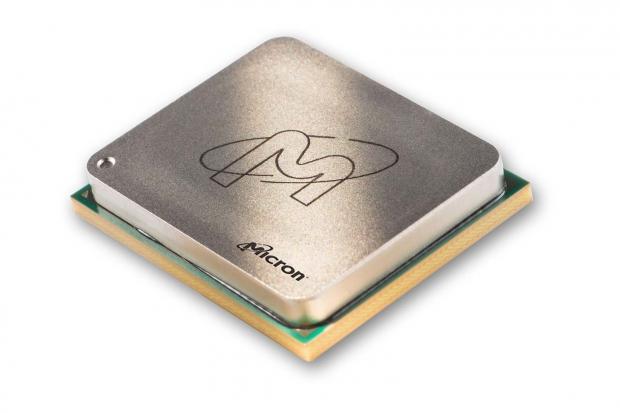 Along with the bandwidth boost, the new memory type will also draw 70 percent lesser energy. Micron plans to achieve this by stacking memory as stacked chips using a connection type called 'Through Silicon Via'. That said, the memory will be required to be soldered on the motherboard near the CPU.
HMC will also have other features that are not present in DIMM-type DDR implementations. These include debug, more error correction features and also have logic layers.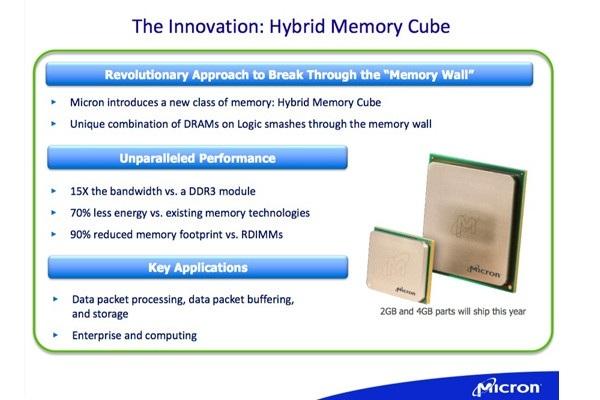 Micron Technology's Mike Black confirmed that it will not have a DIMM design. The HMC chips will be in 4GB and 8GB variants, and will be available for servers and chip companies for initial testing. Chances are that these HMC will be implemented for Intel Xeon Phi chips codenamed 'Knights Landing'. The DDR4 implementation for Knights Landing will be used as a temporary cache and will be utilised when executing conventional code.
Related Tags