White dwarf star may be the coldest and dimmest ever discovered
Newly discovered white dwarf was found while studying its pulsar companion, may be the dimmest and coldest ever found.
Published Tue, Jun 24 2014 12:00 PM CDT
|
Updated Tue, Nov 3 2020 12:16 PM CST
Astronomers have discovered what might be the coolest and dimmest white dwarf star ever discovered. The faint star is believed to be so cool that its carbon has crystallized making it into something akin to a diamond the size of the Earth.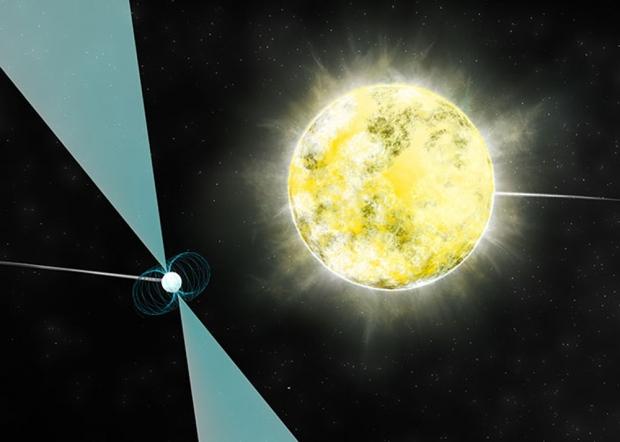 The star was discovered by David Kaplan and colleagues using the National Radio Astronomy Observatory's Green Bank Telescope and Very Long Baseline Array. Other observatories were also used to make the discovery.
The astronomers estimate that the white dwarf star is about the same age as the Milky Way, or roughly 11 billion years old. The white dwarf has a pulsar in the system as well and the white dwarf was discovered when scientists were studying the pulsar companion. Initially the team believed it was another neutron star, but it is now believed to be more likely a cool white dwarf star. The two stars orbit each other every 2.45 days.
Related Tags