Ubisoft rumored to have watered down The Division's graphics
You can't be surprised with this rumor, but Ubisoft has reportedly already dumbed down the graphics in The Division.

Published Tue, Jun 24 2014 12:16 AM CDT
|
Updated Tue, Nov 3 2020 12:16 PM CST
When Ubisoft unveiled The Division at E3 2013, most - including myself - were quite blown away. Could this be? A true next-gen title? Well, we thought so until this year - but even with the game hitting only next-gen consoles and PCs (with no release on previous generation platforms) - the game is being gimped, just like Watch Dogs.
This is just a rumor right now, as we can't prove it like the modders did with Watch Dogs, but according to Whatifgaming, a source close to them said that Massive Entertainment - the studio behind The Division - has already removed "quite a lot of screen space reflections from the game" and that The Division will not look as good as it did during the reveal at E3 2013.
This source had some interesting things to say: "We really loved the reception to the demo we showed on the PC version at E3. Currently as it stands, there is definitely a lot of push coming from publishers to not make the experience so different on consoles as to alienate people into thinking that next generation is not as powerful as PC. This is probably what happened at Ubisoft Montreal. I think that while making stability changes is definitely important, it does not completely obliterate a lot of enhanced rendering applications".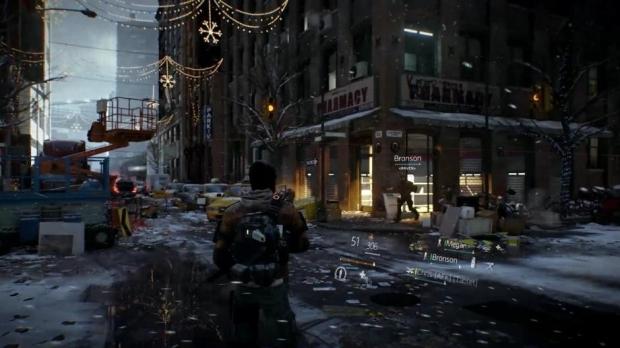 But wait, there's more! The source continues: "Right now we already took out quite a lot of screen space reflections from the game and are working on asset management the best we can given consoles have that great unified memory. Naturally we will also be using online servers and have to produce a synchronization that higher graphics add to the latency so it had to be turned down. To me it still looks good, but not as good as the original reveal. I am sure as we get closer to launch and the actual console versions of the game featuring SD (Snowdrop) that it will start to seem all too obvious to people especially those on PCs. I just wanted to write and let you know that it definitely is not just stability but marketing politics plays into this a lot as well".
So, for a studio that used to make PC games, spent the better half of a decade building the Snowdrop engine and The Division itself, is now watering down the graphics as much as it can to allow even the next-gen consoles to be gimped at 30FPS? Remember to take this news as just a rumor for now, but I would not be surprised one bit - and would actually be behind this news - if we had 100% proof. I think the recent Watch Dogs news that we've been hammering out, and my editorial on Ubisoft opening up a can of worms by gimping Watch Dogs, and with all of the comments and news spread across the world of people not ordering, or cancelling their pre-orders of other Ubisoft published titles like Far Cry 4, and The Division, this is big news.
The Division is set to be one of the biggest titles for not just Ubisoft next year, but for next-gen consoles and PCs. It looks incredible, but just how much watering down to the APU-powered "next-gen" consoles need before it is completely gimped for PC?
Related Tags