Chicago to place sensors on light poles to measure pollution and more
Chicago will place sensor suites on some light poles to let it gather information on how the city is doing in different areas.
Published Mon, Jun 23 2014 11:00 AM CDT
|
Updated Tue, Nov 3 2020 12:16 PM CST
Chicago plans to put an array of sensors onto some of the light poles around the city in an effort to understand more about pollution, traffic, and the number of people on the streets. The sensor suites will go up on some light poles along Michigan Avenue this summer and are hidden behind what appear to be sculptures made of metal.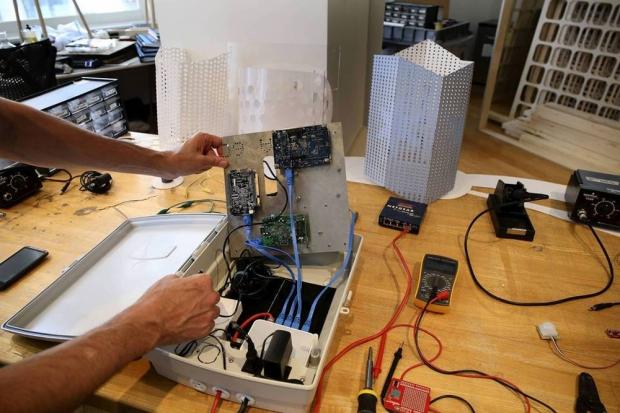 Behind those curved sheets of metal hide sensors for measuring light intensity, air quality, sound, heat, precipitation, and wind. Sensors can also count people using cell phone traffic. Officials overseeing the project are fast to point out that the sensors are only able to count cellular signals, not listen in on texts or conversations.
The sensors are called the "Array of things" and the first is expected to be installed in July. "We don't collect things that can identify people. There are no cameras or recording devices," Charlie Catlett said. Sensors will be collecting "sound levels but not recording actual sound. The only imaging will be infrared," rather than video, he said.
Related Tags