U.S. ballistic missile defense system test touted as a success
The Boeing-led project to create a real missile defense shield reached another success, when a test run saw the missile destroy a target over the ocean.
Published Sun, Jun 22 2014 11:45 PM CDT
|
Updated Tue, Nov 3 2020 12:16 PM CST
The U.S. Missile Defense Agency used the Boeing-led Ground-Based Midcourse Defense (GMD) System, which intercepted and destroyed a dummy target over the Pacific Ocean. Military researchers have big hopes of using the Exoatmospheric Kill Vehicle (EKV), attached to the intercept booster, to help prevent ballistic missiles from hitting the mainland United States.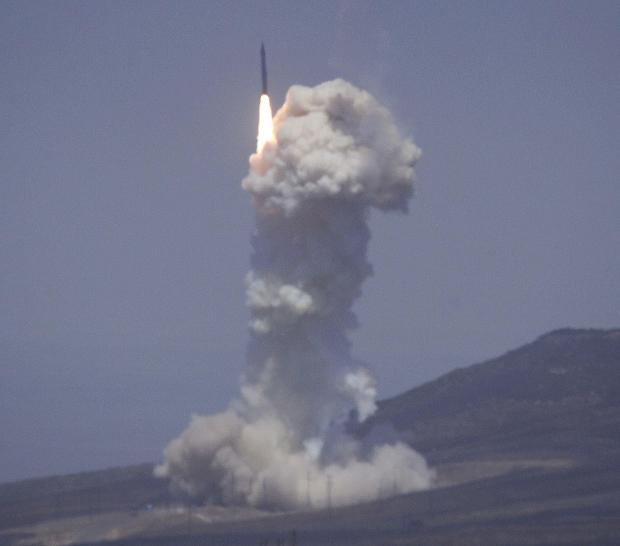 If the test was unsuccessful, the Pentagon would have likely reevaluated deploying more interceptors on the west coast - there are 30 of them in silos located in California and Alaska.
"The operational complexity of the GMD system is a major engineering challenge, but we have drawn upon our unmatched expertise to work toward today's successful intercept," said Norm Tew, Boeing VP and VMD program director, in a press statement. "This test enables us to continually modernize and improve the system, providing even greater capabilities to protect this country."
The GMD project is critical for Boeing, because the $40 billion project to build a missile defense shield previously struggled to successfully hit targets - and currently has 65 hit-to-kill intercept hits out of the 81 total attempts launched since 2001.
Related Tags