Smithsonian Institution unveils 3D-printed bust of President Obama
The Smithsonian Institution has created a 3D-printed head of President Barack Obama, and it only took 40 hours of printing!
Published Sun, Jun 22 2014 6:26 PM CDT
|
Updated Tue, Nov 3 2020 12:16 PM CST
The Smithsonian Institution successfully created a 3D portrait of President Barack Obama's head, and he has become the first sitting president to have a 3D-printed bust made. The scanning process only took a few minutes, with the president asking the team questions along the way.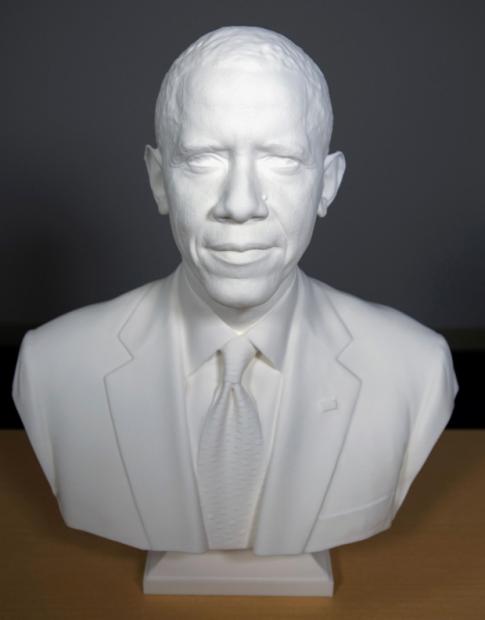 The 3D printing took more than 40 hours to print, with more than 5,000 layers of durable plastic that was melted with a laser.
"[First], we 3D-scanned the face, ear to ear, at extremely high resolution, capturing details down to the pore level of the skin,", according to Smithsonian 3D program officers. "We worked with a team from the University of Southern California, who use this technology to 3D scan Hollywood actors. And then the Smithsonian 3D team used hand-held structured light scanners to scan the rest of the bust - the sides of the face, under the chin, the back of the head. We put these two data sets together in order to create the model we used for the 3D print."
The Smithsonian has two life masks of Abraham Lincoln and one of George Washington, made based on plaster casting.
Related Tags