Underwater cave with Ice Age animal bones to be mapped by 3D modeling
Researchers from the University of California, San Diego hope to create a 3D map of a prehistoric underwater cave that has human and animal remains.
Published Sun, Jun 22 2014 5:06 PM CDT
|
Updated Tue, Nov 3 2020 12:16 PM CST
Researchers will use 3D mapping technology to give divers and archaeologists a better map on how to study the Hoyo Negro underwater cave. The cave was first found seven years ago, but only a small number of cave divers are trained properly to enter Hoyo Negro.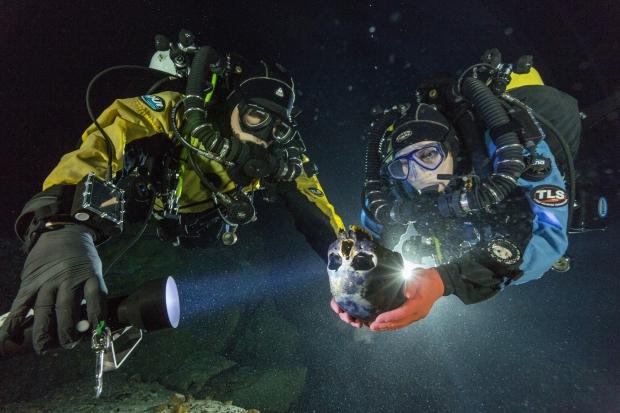 Photos are being combined to create a 3D image of the cave, which has at least one human skeleton, along with saber-toothed cats, ground sloths, and other prehistoric animals. The researchers will analyze features in photos captured by divers, and will create a 3D structure-from-motion complete image.
"If we can document all the artifacts, make a phone map of the bottom of the pit and create a 3D visualization that puts the archaeologists and paleontologists there - without ever getting wet - those discovers and interpretations are made possible," said Dominique Rissolo, University of California, San Diego (UCSD) scholar, in a statement.
It's possible acoustic mapping and enhanced imaging sensors will be implemented to give researchers even more details about the cave.
Related Tags