Cassini spacecraft gathers data on Saturn's moon Titan
Cassini spacecraft successfully bounced a radio signal off the surface of Titan, and that signal was picked up on Earth for analysis.
Published Thu, Jun 19 2014 8:05 AM CDT
|
Updated Tue, Nov 3 2020 12:16 PM CST
NASA has been planning to gather data on one of Saturn's moons called Titan for a while now. The Cassini spacecraft recently flew past Titan and was able to bounce a radio signal off the surface of the moon and send it towards the Earth. That signal was then received by a telescope array on Earth.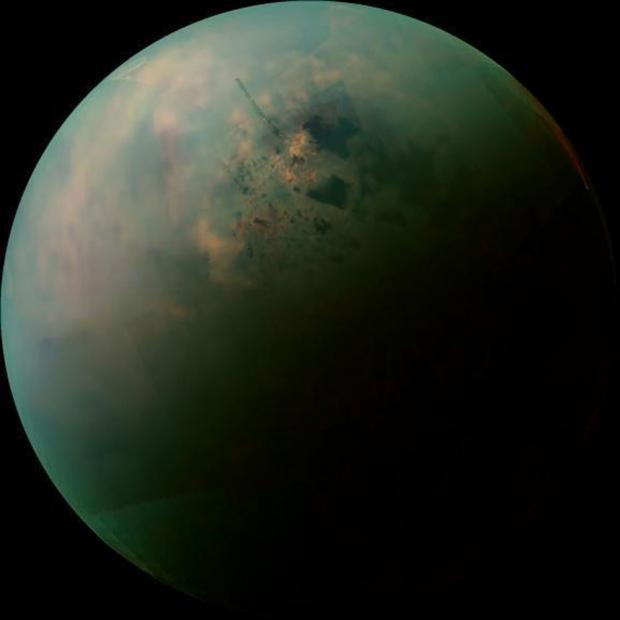 Cassini's radio signal traveled about a billion miles back to Earth. The team controlling the mission says that by looking at the echo of the radio signal that bounced off the surface, researchers can learn about the nature of the surface of Titan.
The reflected signal can tell the team if Titan has a liquid or solid surface and help them to learn about the physical properties of the moon's surface. Titan is the second largest moon in the solar system and is one of the most Earth-like places we have found. The reason Titan is being studied so intently is that it is known to have a system of lakes and seas on its surface, but the moon is too cold to have liquid water on its surface.
Related Tags