MakerBot Replicator Z18 3D printer finally ships to buyers
Makerbot's largest 3D printer, the Replicator Z18, is now shipping to those who pre-ordered.
Published Wed, Jun 18 2014 9:04 AM CDT
|
Updated Tue, Nov 3 2020 12:16 PM CST
If you pre-ordered one of the MakerBot Replicator Z18 3D printers, you'll be getting the notification that it shipped soon. The printer is the largest 3D printer that the company has ever offered. If you didn't pre-order, but want to get your hands-on one of the printers, you can order today.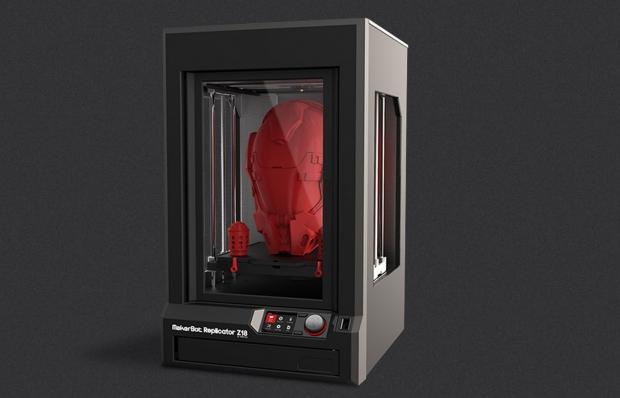 The biggest catch is that the printers ordered today won't arrive for 6-8 weeks. MakerBot is shipping the printers on a first come, first served basis. The new Z18 printer sells for $6499 and can print items as large as 12" x 18".
That is significantly larger than the original Replicators desktop 3D printer can produce with a maximum output size of 9.9" x 7.8" x 5.9". The big trade off is that the normal Replicator 3D printer sells for a much more affordable $2899.
Related Tags