will.i.am joins 3D Systems for recycled-Coca Cola powered 3D printer
will.i.am is lending his name to Ekocycle, a device that 3D prints from recycled plastic drink bottles.
Published Tue, Jun 17 2014 3:02 PM CDT
|
Updated Tue, Nov 3 2020 12:16 PM CST
Prolific pop artist, Intel affiliate and 3D Systems creative director, will.i.am is lending his name to a collaborative project between 3D Systems, Coca-Cola and Ekocycle, which will create a 3D printer that runs on recycled drinks bottles.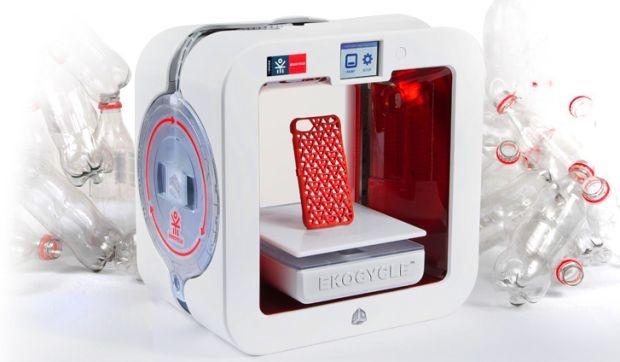 The Ekocycle Cube runs on plastic cartridges made from a PET plastic filament, each of which is created from recycled materials - namely empty drinks bottles. It can print an area of 6 x 6 x 6 inches with a 70 micron resolution.
But it won't come cheap, initially priced at $1,199. It will also ship with 3D printable accessory designs picked by Mr. i.am himself.
"Ekocycle will identify products, such as assorted plastic bottles and aluminum cans, that can be repurposed into recycled content for fashionable and valuable lifestyle products," the company said on its website. "It will also encourage demand and use of recycled materials, and reinforce the importance of recycling finished products."
Related Tags