NASA recreates the smell of Saturn's moon Titan
NASA is working to compile a list of chemicals that make up alien atmospheres giving scientists the chance to smell other planets.
Published Mon, Jun 16 2014 10:00 AM CDT
|
Updated Tue, Nov 3 2020 12:16 PM CST
There are many planets, moons, and other celestial bodies that scientists on Earth are studying. One of the places that NASA is studying is the Saturn moon called Titan. NASA knows what the chemical makeup of the atmosphere of Titan is thanks to the Cassini probe.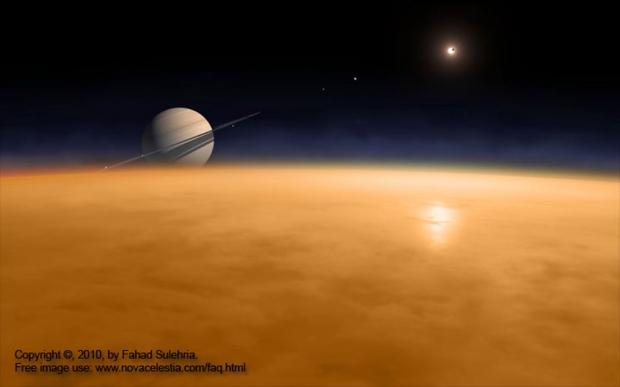 The analysis of chemicals in the atmosphere of Titan by Cassini allows NASA to recreate the same composition in the lab and smell it. The scientists added in different products until the mix of methane and nitrogen was as close to the readings from Titan as possible.
What would Titan smell like? Apparently the scent with be fart mixed with a bit of gasoline. The fart scent comes from methane in the atmosphere; the gasoline scent comes from benzene. NASA is working to compose an atmospheric chemical makeup profile for planets that have life to help find places in the galaxy where life might exist other than Earth.
Related Tags