The Walking Dead writers and producers have ideas for up to season 12
The producers and writers behind one of the biggest shows on TV right now, The Walking Dead, know where the show is going right up to season 11-12.

Published Fri, Jun 13 2014 2:31 AM CDT
|
Updated Tue, Nov 3 2020 12:16 PM CST
The Walking Dead is one of the hottest shows on TV right now, but when the showrunner for the hit AMC zombie show, Scott M. Gimple, came out recently saying that The Walking Dead could run for 10 seasons or more, he was hitting headlines all over the world - well, it turns out he wasn't far from the truth, if anything, he was a little behind.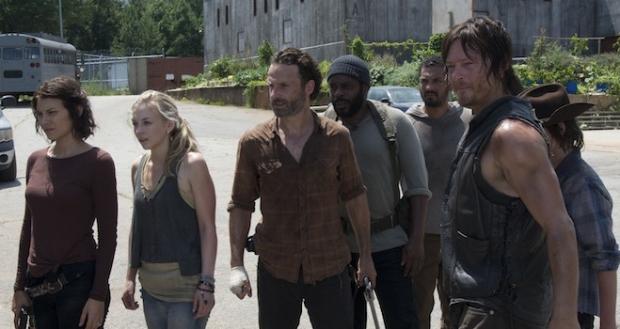 David Alpert, a Producer on the show, has agreed with Gimple's statements about the longevity of The Walking Dead at the Produced By conference this week. He talked about the advantages on working on a series that has preexisting material, such as The Walking Dead, and while Gimple may have been talking vaguely about the potential of it running for so long, even with an entire new cast coming into the show, Alpert said that The Walking Dead's producers have a very clear path of how they would get there.
Alpert said: "I happen to love working from source material, specifically because we have a pretty good idea of what season 10 is gonna be. We know where Season 11 and 12...we have benchmarks and milestones for those seasons if we're lucky enough to get there".
Related Tags