Paddles inspired by gecko feet allow man to scale vertical surfaces
DARPA designed paddles that are inspired by gecko feet have allowed a man and gear weighing over 220 pounds to scale a vertical glass wall.
Published Wed, Jun 11 2014 10:00 AM CDT
|
Updated Tue, Nov 3 2020 12:16 PM CST
Scientists have been studying the unique properties of gecko feet that allow the small lizard-like creatures to scale vertical surfaces for a long time. A product has resulted from some of that study and the US Department of Defense has been testing it out. The product is a handheld set of paddles that allowed a tester to scale a vertical glass wall using nothing but the paddles.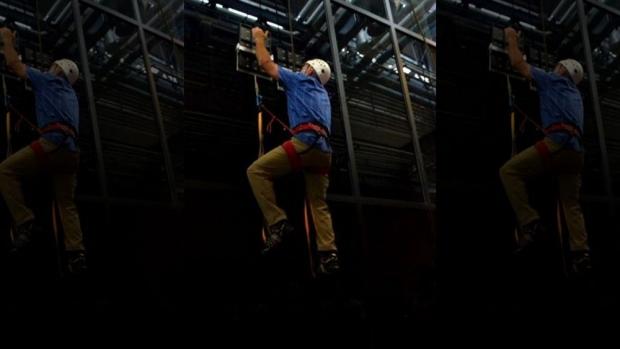 In the image, the tester is seen with a safety belt in place. That belt wasn't needed according to reports and was there for the safety of the climber during the test. The paddles were able to support a man weighing 218 pounds and carrying a pack weighing another 50 pounds as he climbed a 25-foot tall glass wall.
The paddles were developed by DARPA under its Z-Man program designed to create tech to help soldiers fighting in urban environments. DARPA is still testing the paddles and says that they are not battle ready at this time.
Related Tags